1st Year Medicine: What's it like? – Intro to Bonus subseries!
18 March 2020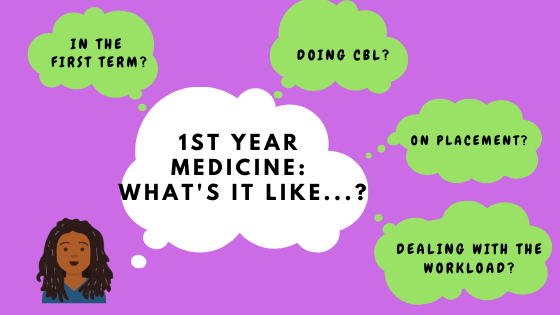 Hi everyone! Just wanted to give a short intro into my next 4 PART subseries, aiming to give you a greater insight into how I found my first year of medicine at Cardiff! There will also be some quotes from other current 2nd year medics reflecting back on their experiences as well! This will be particularly useful for those who haven't had the opportunity to go on offer holder days or open days to speak to current medics!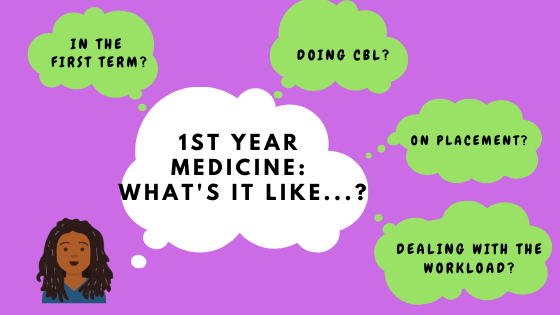 I've picked out 4 key questions that I remember having when I went on these days back in 2018! Below is a sneak peek into what each blog will talk on:
What's it like in the first term?

The first term of first year for any course is always the most interesting because you are transitioning into a new way of life – you have to make new friends, look after your wellbeing and on top of it get used to a new learning style!

This blog will give you an insight into the structure of the first term, known as PCS (Platform for Clinical Sciences), how a typical week is set out and what do you actually learn? I will also touch on other aspects such as the brilliant facilities to aid learning and other opportunities to integrate with fellow medics.
These blogs will include quotes from other current 2nd year medics reflecting on their Year 1 experience! This will help to build a bigger picture of what's it really like to be a 1st year! Happy reading! Please read my other blogs as well!