Advice for international students living in shared accommodation
1 March 2023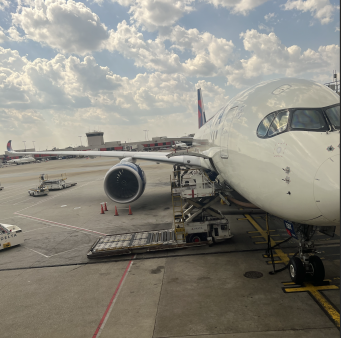 Moving to a whole new place with no support from friends and family can be really daunting, along with being exciting. However, most of us soon realise that creating another lovely home here is not impossible. This is especially true since we share our living space with other people who can turn into family.
Here are some tips that you can follow in order to be great friends with your roommates and have a memorable experience.
1. Share your culture
This is the one tip that has helped me the most. The best way to interact and make friends with others is to assimilate all of your cultures. Appreciating new cultures can not only widen your worldview, but also make you comfortable with your flatmates. By simply doing tasks like cooking your country's food or by celebrating festivals with your roommates, you can help to form a strong bond. There are also smaller things like learning each other's languages that can help to create a friendly bond between you and your roommates.
2. Keep your communal spaces clean
I cannot stress this one enough. The one thing that can trouble your roommates immensely and hurt the friendly community you have built is definitely a lack of cleanliness. When you share communal spaces like kitchens and bathrooms with your mates, it can be really disrespectful to leave them dirty and can also cause fights in the group. Everybody likes a clean person, so simply take some effort and follow a clean routine. This can also ensure that others keep the spaces clean since you take the extra effort.
3.  Plan activities together
This step might be a bit tiresome since you have to not only check and match your roommates' schedules but you also have to ensure they are not late and are happy! In the end, however, it is all worth it. Planning the simplest of things like going for a picnic or cooking lunch together might make all the difference since everybody in university lives a busy life and wants a break. If you go out on trips with your flatmates and share good memories, you will be able to connect with each other and create a happier living space. In such scenarios, you might not only find comfort in a new place, but you will also be able to explore new places and gain wider experiences.
4. Be understanding
This is another thing that can sound a bit obvious but actually, a lot of us can forget to be kind and accommodating. By simply talking to your flatmates, you can find out if there is anything that you can do in order to make the space better for everyone. By this, I don't mean that you need to take blatantly big steps. Doing something as small as being mindful of the noise that you and your friends create can make all the difference. Moreover, you need to always remember that someone might be under some stress or unknown complicated situations so it is important to do your part in keeping a safe space in the flat.