A guide to the public houses of Cathays
25 April 2022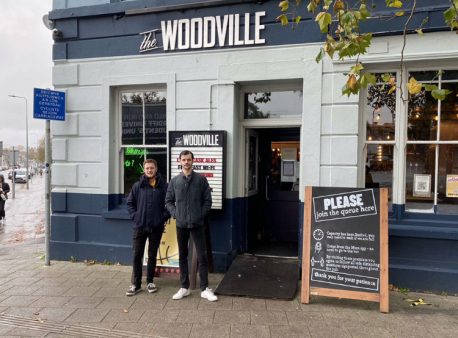 Whether you are organising a social for your sports society, or just want a change of scene after spending the day in the library, the pubs of Cathays are a hotspot for many students at the end of a day studying. Numerous yet varied in nature, each venue has its own quirks that lend the establishment character and their own identity. As such, each one is better suited to some events than others, to match the many reasons why students go to their local. These range from society events, that may be hopping from place to place throughout the evening, to one of the many quiz nights, which give students a little brainteaser through some friendly competition. Sometimes it's just good to escape the confines of your room or study space and catch up with your friends. It must be stressed that there is no pressure to drink, even if a group who invite you are doing so, since there is a wide variety of non-alcoholic beverages at every place mentioned here.
Beginning with the Students' Union pub, "The Taf" is exclusively a student pub with various offers across the week and special events such as open mic comedy and karaoke nights. Always full on a Wednesday and Saturday evening, The Taf is the most popular place for societies to visit before entering "Y Plas", the Students' Union nightclub. 100 metres up Salisbury Road, you can find "The Woodville" opposite Cathays' Lidl. This crossing acts as the epicentre for students going to and from most university buildings and their Cathays residences, and as such The Woodville is hugely popular with students after late lectures or rehearsals. Acting as an ideal meeting place, one can meet friends by the large tree outside, or in one of the pub's beer gardens. Should you prefer something warmer, the two floored venue has sofas and hosts a weekly quiz night every Sunday.
Hidden within the urban jungle of student residences in Cathays, several more pubs, such as "Flora", "The Mackintosh", "Gassy's" and "Vulcan", provide similar experiences, though are usually less crowded due to their locations. In one of these you will find out that your flatmate is way too good at pool, and at another – darts. For those students who live at the ends of Cathays, "The Heath" is popular amongst medics (being so close to their campus), and "The Crwys" is a favourite of the locals (though it must be stated that the residences of Cardiff are extremely friendly, and this should not put you off visiting). For whatever event you end up visiting one of these public houses for, you will be in a safe and friendly environment with knowledgeable and helpful bar staff, being mostly students themselves, who will almost always be willing and able to assist you with any problems, from not being able to decide what to drink to dealing with someone who has had one too many.