6 ideas to make your uni room more homely
4 June 2022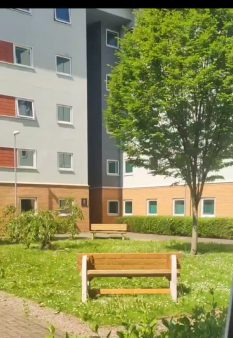 When moving into your uni room, it can be hard to create your own space, especially because most of us have lived in our parents' house for a long time. A new room can bring space for creativity and comfort amidst the dynamic process of moving to your uni city; perhaps because it is the first step to settle into uni life.
Having moved around Cardiff thrice over the past three years as an undergraduate, I have learnt that working on your uni room to create a familiar and homely space can make all the difference to your experience. Afterall, we all need a comforting environment to unwind after a long day of lectures or work. So, I have a few tips that have helped me every time I move into a new uni room, and might help you too:
1—CLEAN!: Dust the tables, shelves, and cupboards before you unpack. A clean room will help you avoid unpleasant skin conditions (rashes, allergic reaction, etc.) and make for a hygienic space.
Then, add homely smells — smells that you relate to — in your cupboard, en-suite, and study area. I have always used fragrance sachets and spray bottles but depending on the rules in your accommodation you can opt for humidifiers and incense sticks too. This will not only help you create a familiar environment but also make have a positive effect in the energy (vibe) of your room. Plus, these products are easily available at affordable prices at most local stores.
2—Learn what works for you: Understanding yourself — your taste in décor, your general vibe, and what you want out of your space — can be really helpful as you start to unpack. Having a rough idea of how you want your room to look will also help you decide where your things go and how you can make it more convenient. You can then shop for storage materials and room décor accordingly.
3—Have room décor that represents your personality: Adding little pieces like table lamps, tapestries, photo frames or collage can make more difference to the ambience of your room than you can imagine.
Make sure you buy pieces that reflect your true self, so that once you decorate your room, it feels But you must remember that since you are renting your room, you should use décor that doesn't cause any permanent damage. Also, Ikea, Wilko, and Wish are a few places to buy room décor at affordable prices.
4—Get a plant: I recently bought an aloe vera plant as room décor and I wish I had done it sooner. Plants bring so much cosiness to the room, and they are good for health too. Plus, there are so many options to choose from. You don't necessarily have to buy a big plant; a smaller potted plant like a succulent is a great addition to your room with minimal responsibility. Why not go into Ikea or Wilko to find out your options.
P.S. TK Maxx has a great section of planters, why not explore that too?
5—Sort out the lighting: Lighting is an important aspect when deciding on how you want your room to feel. Some people like bright yellow lighting, while some prefer more subtle and natural lighting, and then there are some who enjoy purple or other such different options. You could add lampshades or fairy lights too, depending on your preferences. It will make your room so much better!
6—Rearrange (if necessary): Lastly, don't be afraid to rearrange the furniture in your room according to your taste. I have done this on occasion and trust me, you will be happy with how comfortable this makes your uni room. But remember to avoid doing anything that might cause permanent damage as you will have to reimburse the cost of this.
I hope these tips help you make your uni room more homely!
Stay tuned for more blogs. You can also reach out for comments/questions here.
Kasvi :))