Cardiff Capital Region Challenge Fund: First Community of Practice Event
4 July 2022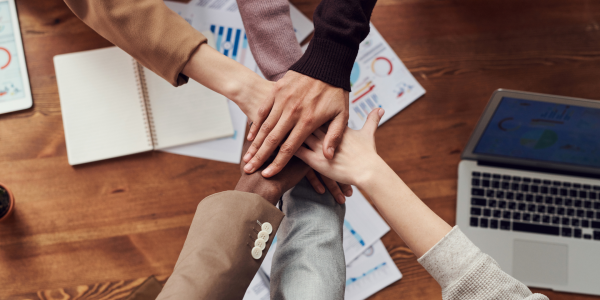 A collaborative learning network for public and third sector bodies with an interest in challenge-led innovation
The Cardiff Capital Region (CCR) Challenge Fund team is delighted to be hosting its first face to face Community of Practice event in sbarc|spark, on 12 July.
The event will bring together peers from the public and third sectors across the South-East Wales region to exchange ideas, learn from each other and develop useful resources and contacts, to aid adoption of challenge-led innovation.
It is a community that welcomes both experienced practitioners and those that have little to no experience of challenge-led innovation. If you have a societal challenge with no obvious solution, then our Community of Practice is a great place to start your journey in resolving that problem.
Intended for public and third sector participants only, this event will act as an unbiased safe space to network and engage with critical friends from across the region, learn more about the challenges other public services face and share best practice. Whilst we understand that time and capacity are a major constraint for public and third sector workers, events like this are crucial in highlighting that many organisations share similar problems and, as a region, we should share our experiences and resources to avoid duplication and build successes.
Through encouraging regional collaboration and discussion, we hope to build a stronger Cardiff Capital Region, that is innovative, supportive and better equipped for the future.  Your feedback and suggestions will help make the community as useful as possible.
What is our Community of Practice (CoP) Forum?
To coincide with this event, we will also launch our CoP Forum, on online platform that will allow participants to continue conversations online and at a time that suits them.
The Forum will be available to public and third sectors only and will provide a platform for individuals to discuss their current challenges, to share ideas, and to identify opportunities for partnership working across the region.
What is the CCR Challenge Fund?
The Cardiff Capital Region Challenge Fund aims to build local wealth and stimulate economic growth through challenge-led innovation. We support public and third sector bodies in the region to identify societal problems they can't solve alone, to develop and run challenge projects, to connect with solution providers who can co-produce innovative solutions to those challenges.
The fund has three priority areas:
Accelerating Decarbonisation
Improving Health & Wellbeing
Supporting, Enhancing and Transforming Communities
If your organisation is facing a challenge that falls into one of these priority areas but has no 'off the shelf' solution, we're here to help.
Register for our Community of Practice (CoP) event:
For further details on the event and to register, please visit our registration page:
Cheryl Moore, CCR Challenge Fund Programme Manager