A partnership for better public policy 
20 November 2020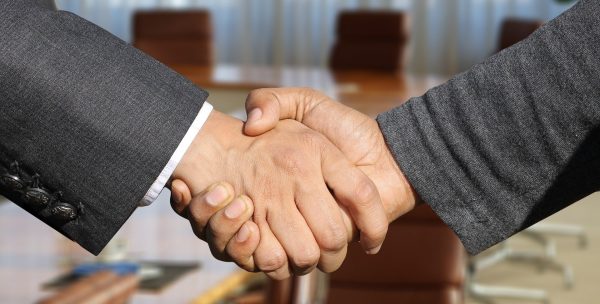 Innovation in public policy is founded on trust over time. After years of joint working, the Office for National Statistics (ONS) and Cardiff University forged a strategic partnership in pursuit of mutual goals in July last year. Here, the UK's National Statistician, Professor Sir Ian Diamond, and Cardiff University Vice-Chancellor, Professor Colin Riordan, examine how the challenges of COVID-19 have brought both organisations closer together. 
'In little more than a year, our partnership has built strong foundations on common ground. 
As the UK's largest independent producer of official statistics and its recognised national statistical institute, ONS collects and publishes statistics related to the economy, population and society at national, regional and local levels. 
As a leading Russell Group institution based just 10 miles away, Cardiff University has strength across data-driven research, from the Data Innovation Research Institute to SPARK – 11 social science research groups dedicated to finding innovative solutions to societal problems. 
Together, we have forged shared goals. Closer alignment has presented opportunities to develop exciting new data science techniques and projects to help enable better decision making for public policy.  These already have had significant social and economic impact across the themes of Healthy Ageing, Regional Impact, Education and Skills and Economic Intelligence. 
One year on, together we have been able to announce several exciting initiatives that not only develop our data science capabilities but also offer exciting opportunities for the next generation of analysts and data innovators.  
Throughout the pandemic, the ONS and its Data Science Campus team have been working to ensure that the country has the best information available to inform the response to the pandemic: the expansion of the COVID-19 infection survey in England, and COVID data releases on mortality and the economy illustrate the need for clear analysis.  
Working together, ONS and Cardiff University have been able to investigate further to understand the health, social and regional impacts – and improve the information we already have through existing sources. This includes mathematical modelling and research to aid the planning needed for the mitigation phase of the pandemic.  
Cardiff University's Data Science Academy has been set up to educate the next generation of experts in the field. Data scientists, mathematicians and computer specialists will work together on real world projects and data, increasing their employability and giving them valuable 'real world' experience with outside organisations.  
First launched by the ONS Data Science Campus and academic partners in 2017, a master's course in Data Analytics for Government (MDataGov) equips students with cutting-edge, in-demand skills for extracting and handling 'big data', which in turn can help businesses and government organisations make better decisions. Cardiff University joined the framework in April 2020 and will offer the programme full-time.  
A jointly funded senior lecturer has also been appointed to bring this work together, conduct data science research and bring the university's internationally recognised research experience to ONS data science research programmes, teaching, research and innovation.  
In addition to this appointment, both organisations have committed resources towards 10 strategic theme leads: they will work together to co-create opportunities and new research to progress the strategic missions of the partnership to serve the public good.  
In the coming year, there is exciting potential for South Wales to become a major AI and Data hub with both organisations using their joint expertise. 
Considering the speed with which ONS and Cardiff University responded to the COVID-19 pandemic, we are confident our combined organisational expertise will drive the partnership forward through the provision of bespoke public policy projects backed by the youthful insight and energy of talented, ambitious graduates. 
The challenges of COVID-19 have delivered a clear message to all those involved in public policy. Only through close collaboration, mutual understanding and shared expertise can we develop the high quality data analysis – from economic intelligence to healthy living and aging – to map out a clearer future and mitigate the impact of the virus." 
Professors Sir Ian Diamond and Colin Riordan