Alumni Spotlight: Stephanie Whitehead
19 February 2020
Our 'Alumni Spotlight' series is back by popular demand! First to be interviewed is former conservation student (and department blog co-manager!) Stephanie Whitehead.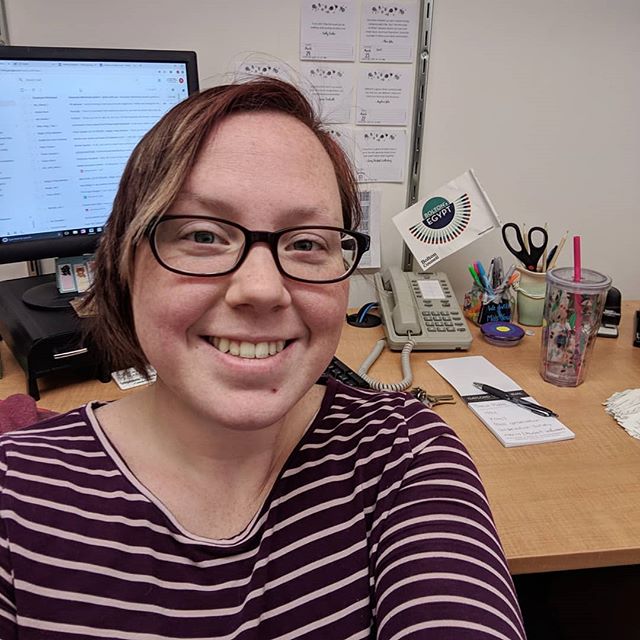 What course did you study at Cardiff University? Did you follow it up with any further education or training?
I took the MSc Conservation Practice course. I left the course in September and was working in November. I've been tempted to take more courses in management though.

What was your favourite thing about the course? What was your greatest challenge? Is there anything you would change about the course?
I think my favourite thing about the course was how much hands on experience there was and how the staff were happy to tailor your object projects to your interests. Having the opportunity to really build those practical skills and try working with different material types has really helped prepare me well for future endeavours.
My biggest challenge? The staff strikes. I supported them fully but it was difficult having them gone half or more of my last semester, despite them trying to prepare us as much as possible. Curriculum wise I think the most challenging thing was retraining my mind to ask the right questions. It was remembering that conservation isn't all about the object's material type and possible treatment options. It's also about the ethics, who are the stakeholders, what is the long term storage plan, etc. Trying to remember all of that was a challenge at first but also probably the most beneficial thing I took away.
I think the staff heard enough about what we would change about the course from my year in our feedback, haha. We were very vocal and honest. I have to say they listened and have adapted the curriculum since then! Always give honest and respectful feedback. It's really helpful. I think the thing that really needed to change (which I think has?) was how the VIVA was handled. There was a lot of information being provided late in the semester and it was confusing. This was also probably affected by the staff strikes if I'm being honest. Otherwise I really feel the course gives a well rounded approach to understanding conservation. My biggest regret is that I didn't learn anything about sourcing materials, order supplies, basic management issues, etc. But there's only so much you can teach in two years and really that's a lot of management skills.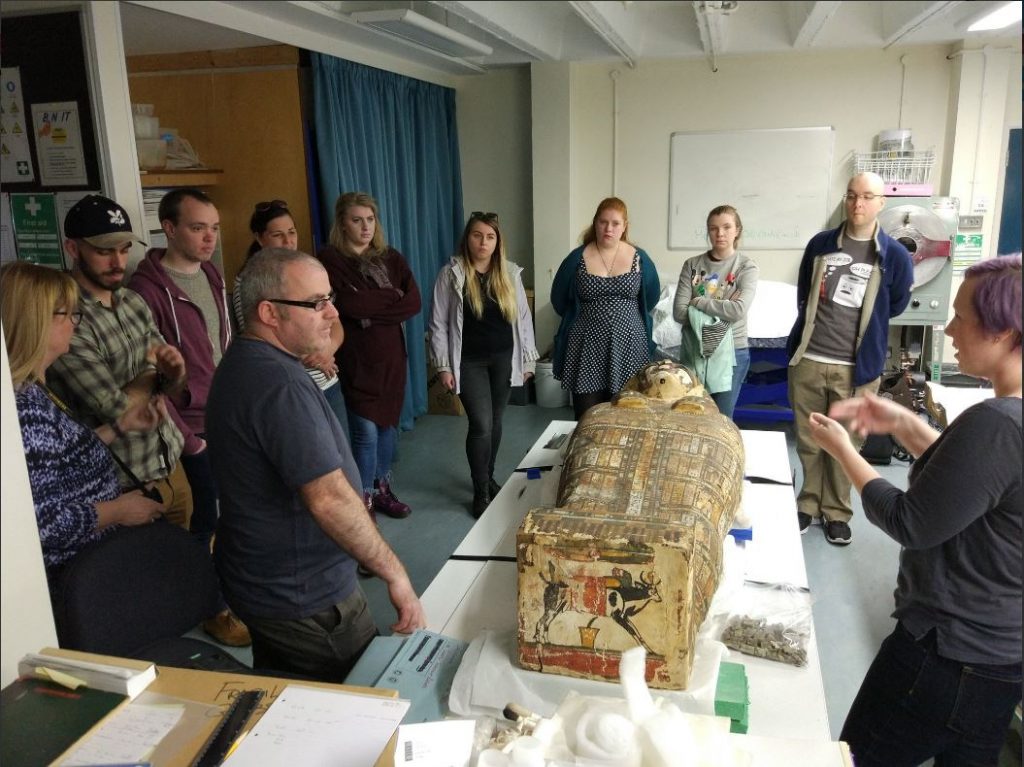 Tell us a little bit about what you've been doing since you left Cardiff University. Are you still working in or connected to the heritage sector?
I have been working at Historic St. Mary's City in St. Mary's County, Maryland in the US. I am the first conservator there in 20-30 years so I spent my first year just building the conservation program almost from the ground up. I was lucky enough to have a brand new lab with a digital xray and air abrasion machine installed already so it was really just outfitting the rest and creating protocols. Now I'm applying for grants so I can hire contract staff to work on projects such as the "backlog project" and "Calvert house project." I've also been spending a lot of time performing conservation surveys of the archaeological finds here (we have on going archaeology). There was definitely a learning curve with all the lab management, despite my having managed projects at Cardiff but after the first year (1 Nov 2019) I feel like I found my groove.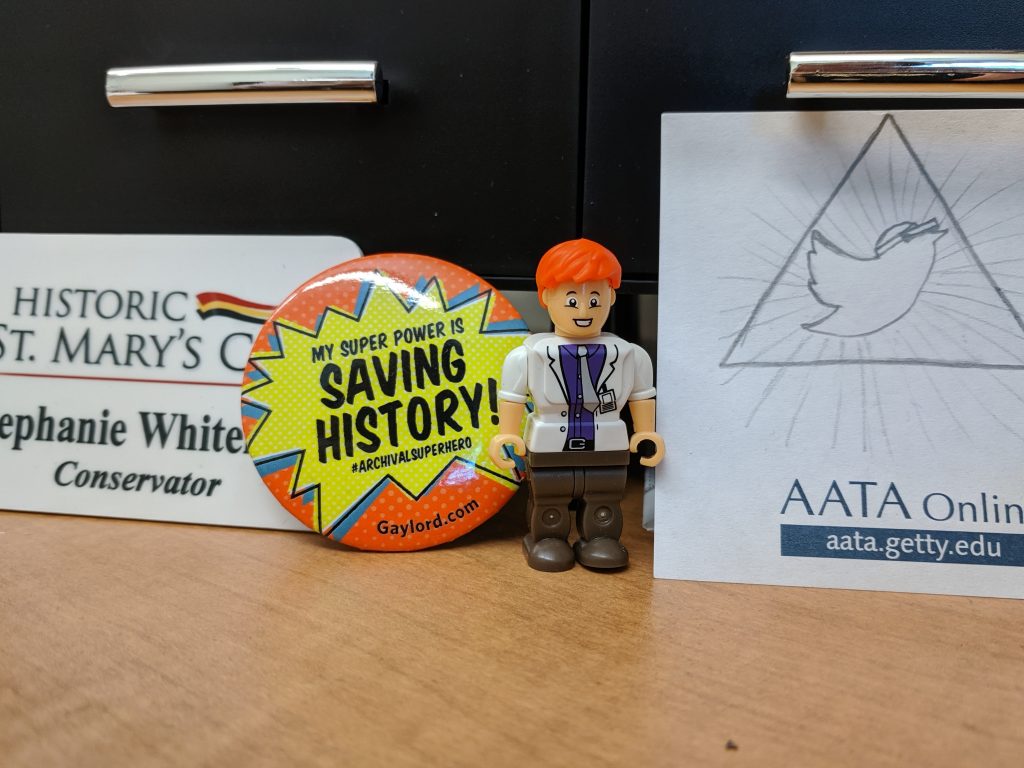 How has your experience at Cardiff University impacted on your career?
Massively! I learned not just mechanical and practical skills but the chemistry behind a lot of conservation (which has come in handy for sure). I immediately got thrown into teaching classes at the next door college so giving presentations on my objects/internship helped prepare me for that. Managing group projects has definitely helped prepare me for project planning and organization even though I still have more to learn. But I think most importantly I learned that conservation isn't just about treatment. It's about taking into account preventive measures available, the practicality of a project, recognizing realistic goals and outcomes, and when and how to ask the right questions. I also still email Phil and Jane when I'm stuck and struggling! I created a great network while I was there that has been very supportive.

Tell us about your favourite projects on which you've worked…
Oh that's hard. I think my internship at Bolton Museum with Pierrette Squires still stands out as a big highlight. The museum was still under construction and I was allowed to sit in on planning meetings (which is so useful as I'm now working on designing a new visitor's center with my colleagues!) as well as work on artifacts for the exhibits. The best moment was being invited to the grand re-opening and being able to see the incredible result of all the hard work the staff put into it. I highly recommend visiting the museum if you haven't. It's absolutely incredible and quite the experience. Also, do a summer placement with Pierrette! She's incredible!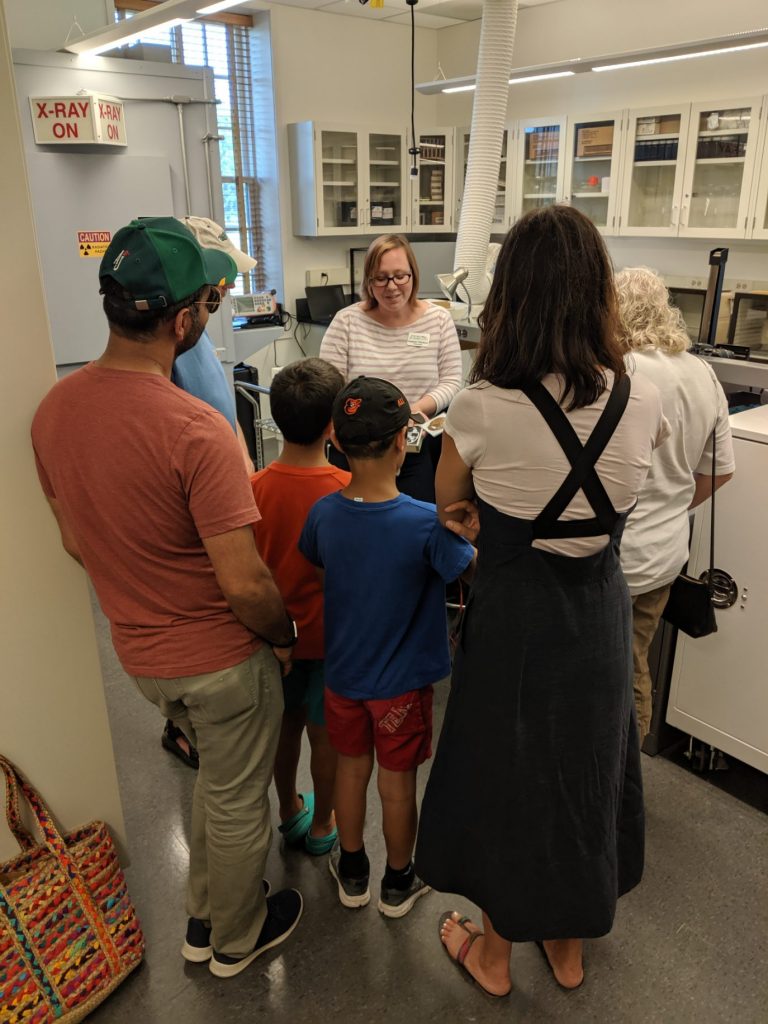 Do you have a dream object that you'd love to get the chance to work on?
Ohhh something challenging, maybe like the acorn at the Maryland Conservation Institute where Francis (another alum) works. They are just down the road from me and we visit each other. They have this huge metal acorn in storage that was on top of a state building. It's got wood inside that's been charred from being hit by lightning so many times (there was a pole running down the middle). And there are layers of paint on top of the metal exterior. It's such an interesting challenge and I can't wait to see what they do with it! But something like that that really makes you think.

If there is anything else you'd like to mention, now is your chance. Plug your book or podcast! Share a picture of your cat! Share your most recent conference selfie!
You can always find me on twitter at @stephewhitehead where I live tweet conferences and share all things museums, conservation, and activism. Also, here's photos of my fur babies Lucifer and Lilith.

Search this blog
Join 25 other subscribers.