Celebrating our award-winning students, exam support and cost of living help
15 May 2023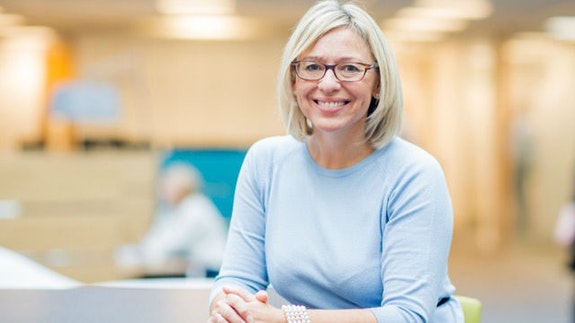 Read a message from Claire Morgan, Pro Vice-Chancellor, Education and Student Experience sent to undergraduate and postgraduate taught students on 15 May.
Dear student,
Celebrating our award-winning students
I was delighted to attend this year's Enriching Student Life Awards last Thursday. The awards celebrate the outstanding work of staff and students across the University, and recognise those who contribute so positively to your student experience. Thank you to everyone who took part in the event, and congratulations to all of the nominees and winners.
The 13th annual Enterprise and Start-up Awards were also held in sbarc|spark last week. Students and alumni received cash prizes totalling £17,500 to bring their budding entrepreneurial ideas to life – congratulations to all those who participated.
Graduation 2023
Preparations are well underway for this year's graduation ceremonies, which will bring together all our graduating students and their guests over the course of a week. Graduation is a momentous occasion where we celebrate the incredible achievements of our graduates alongside university staff, honorary fellows, VIPs and guests.
For those of you who will be graduating this July, you should have received your invitation to book everything you need for your graduation day. If you have not received this, or if you have any questions, please contact Student Connect (undergraduate students) or Registry (postgraduate students).
Examination support
As well as being the start of our summer examination and assessment period, this week is also Mental Health Awareness Week.
I know that this period can be a worrying time for many of you, and I want to reassure you that support is available if you need it: please look after your mental health and talk to either your personal tutor or Student Connect if you're worried about anything.
We have a range of resources to assist you in revising effectively, managing any exam anxiety you may have, finding a quiet study space, increasing your motivation and more. You can also take a break from studying in our 'revise and relax' room in room 1.26 of the Centre for Student Life between 17 May and 2 June.
Trusted contact
You can now inform us (via SIMS) if you want to nominate a trusted contact. This is someone you trust, and whom we will contact if we have serious concerns about your health or wellbeing (usually a parent, guardian, partner or close family member). While you do not have to tell us who your trusted contact is, we strongly recommend that you do. Having someone the university can contact if there are any issues with your health or wellbeing who knows about your medical and social history, as well as your lived experience could be critical. You can update your trusted contact via SIMS as you need.
Cost of living help
Recognising the financial pressure that some of you will be feeling, at the start of the academic year the University's Executive Board increased the funding available through our Financial Assistance Programme to more than £1m. You can still access this funding to help you pay for essential living or study costs, so do contact our Student Advice and Money team via Student Connect if you are struggling financially. You can only apply up to your registered end date on SIMS.
Postgraduate Taught Student Survey
The Cardiff University Postgraduate Taught Survey (CUPTS) is a chance to give feedback about your university experience as a postgraduate taught student, and help us to identify areas where we can improve. It only takes 5 to 10 minutes to complete, and if you're a postgraduate taught student and haven't submitted your views via the CUPTS, I would encourage you to do so before it closes on 28 May.
Finally, I wish you all the best for your studies and examinations this semester. I hope that your final months of this academic year are productive.
Best wishes,
Claire Morgan
Pro Vice-Chancellor, Education and Student Experience
Read about our strategic direction and focus on research and innovation, education, international and engagement.