Industrial action update, Varsity, and National Student Survey
17 April 2023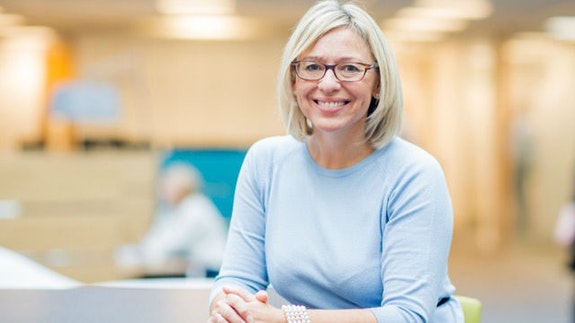 Read a message from Claire Morgan, Pro Vice-Chancellor, Education and Student Experience sent to undergraduate and postgraduate taught students on 17 April.
Dear student,
Welcome back to campus following the Easter break. I hope that you were able to take time for some much-needed rest in preparation for the upcoming exams later this semester.
Industrial action
You may be aware that the University and College Union (UCU) has held another ballot, giving them a mandate to organise a marking and assessment boycott to begin on 20 April. The industrial action pages on the intranet have information on what a marking and assessment boycott may mean, plus other useful information including our complaints process.
I appreciate this will be unsettling as many of you continue to prepare for your exams. Please be assured that as a university we will do everything we can to minimise the impact of this latest industrial action on you, particularly if you are due to graduate this summer. Please get in touch with Student Connect or visit us in the Centre for Student Life if you're worried about anything and would like to speak to someone.
Have your say
The National Student Survey (NSS) is your opportunity to offer valuable feedback about your university experience. The NSS gives all final year students the chance to speak out on everything from the teaching of your course, access to resources and equipment, and the student voice.
The 2023 survey launched on 11 January and closes on 30 April. If you're in your final year of undergraduate study and you haven't yet participated in the NSS, I'd strongly encourage you to do so. It's anonymous, and your responses will help us to make changes that will help shape the future of Cardiff University. You may have seen examples of some of the changes we've already made around our campuses in recent weeks.
Varsity 2023
Following our success last year, the 2023 Welsh Varsity will return to Cardiff next Wednesday (26 April) with more than 40 sports teams competing to win the Varsity shield and cup. I'd like to take this opportunity to wish the very best of luck to all those of you who are taking part, and to remind you that as ambassadors of our university, please enjoy the events and behave responsibly.
Extenuating circumstances
We're aware that there may be times in your student life when circumstances beyond your control can have a negative effect on your ability to study, meet deadlines, or complete assessments.
Our extenuating circumstances procedure is available if you are experiencing circumstances that are:
severe and exceptional
unforeseen or unavoidable
and close in time to your assessment
This procedure was updated earlier this academic year: please do familiarise yourself with it ahead of the upcoming exam and assessment period.
Opportunities to work with us
Over the past year our Student Champions have worked on key strategic projects in partnership with staff across the university to develop our resources, offer authentic student insight to shape projects, and collate and analyse student data. The work of this year's Student Champions will be on display in a poster exhibition at the Centre for Student Life this Wednesday, 19 April – why not come along to take a look at what they've been up to?
We're now recruiting Student Champions for the next academic year: applications are open until 8 May. We're also looking for Wellbeing Champions, Student Futures Assistants and Student Mentors. If you're keen to take part in a summer internship, this week is your final chance to apply for one of our paid on-campus opportunities. View the wide range of paid and voluntary roles available.
I wish you all the best for your studies and examinations this semester. I hope that your final months of this academic year are enjoyable and productive.
Best wishes,
Claire Morgan
Pro Vice-Chancellor, Education and Student Experience
Read about our strategic direction and focus on research and innovation, education, international and engagement.