Graduation 2022 update
8 June 2022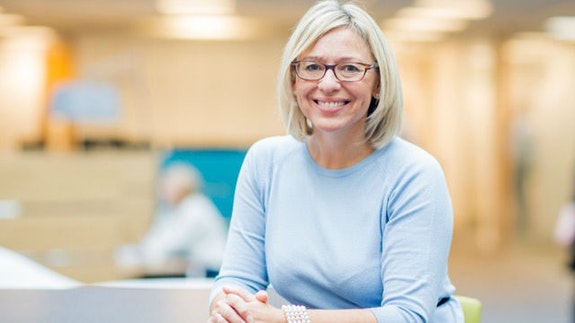 Read a message from Claire Morgan, Pro Vice-Chancellor, Education and Student Experience sent 8 June to the Class of 2022.
Dear student/graduate
I hope this email finds you well and that your exams and assessments are going as you hoped. If you do require support or need ideas on how to 'revise and relax' our Student Life teams, Libraries and the Students' Union have a range of options available to you.
Since my last email at the beginning of May and the launch of our Booking Portal we are pleased to see so many of you booking for Graduation.
We continue to refine our planning in line with what you and your student representatives are telling us. We are particularly grateful to our Elected Officers in the Students' Union who continue to provide their feedback and support.
We know that you have welcomed the introduction of School recognition events (up to 140 per day). In addition, we have also changed the seating arrangements at the Principality Stadium in response to your feedback. All undergraduates and postgraduates will be able sit where you like in the Stadium bowl, rather than by School, so you can be seated with your friends regardless of their Academic School or level of study.
Booking reminder
Graduation ceremony at the Principality Stadium is your ceremonial event where the Vice-Chancellor and members of our University community will confer your award, joined by inspiring speakers, Honorary Fellows, and live music performances.
School recognition events will be hosted by your Academic School and are your opportunity to walk and have your name read out. These events will be held in venues across Cathays Park campus, the exact location will be confirmed in the Booking Portal and via email, in July. Please be aware that we may need to alter the time of your School recognition event to accommodate booking requirements. If this is necessary, we will notify you as soon as possible and support you with any adjustments to your Graduation gardens booking.
Graduation gardens is an informal space where you can catch up with friends and staff over light refreshments. Located outside Main Building, horseshoe drive and the surrounding avenues.
Graduation village is open to all visitors and features a range of vendors offering food, drinks, and entertainment. Situated in Main Building car park, Park Place, you can drop-in during your day, no tickets are required.
Tickets for the Principality Stadium
Apologies to those of you who may have experienced difficulties making your bookings, we understand the Stadium have addressed these issues, but you may find the following helpful:
You do not need to book a ticket for yourself, only your guests
Once registered you must wait overnight for your account to be activated before you can book your guests' tickets
You and your guests will need the free Principality Stadium ticketing app to download and present your tickets on the day (each ticket holder must present their own ticket).
Additional tickets release dates
Once we have met the requirements of our first invitation period, and all graduate bookings are confirmed, we will release additional tickets for some elements of the day.
Graduation ceremony at the Principality Stadium – if you wish to book more than the four guest tickets already available to you, you will be able to do so at £30 per head via your Principality Stadium account between 24 June and 3 July.
Graduation gardens – if you wish to book more than your two complimentary guest tickets you will be able to do so at £10 per head via the Booking Portal between 27 June and 3 July.
Further elements to Graduation
There are additional elements to Graduation you may wish to take advantage of when celebrating and remembering this momentous occasion, such as:
Finally, if you are struggling financially with the cost of graduating you can apply for support. This is a means tested award that requires financial assessment. Please complete the Financial Assistance Programme application form on SIMS and submit it, along with your supporting evidence before the 17 June 2022.
I look forward to seeing you for Graduation, in the meantime please visit the Graduation website for further information and to answer any questions you may have.
Yours sincerely,
Claire Morgan
Pro Vice-Chancellor, Education and Student Experience.
Read about our strategic direction and focus on research and innovation, education, international and engagement.