Graduation 2022 invitation
6 May 2022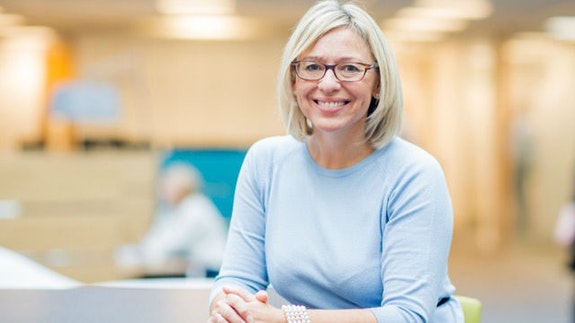 Read a message from Claire Morgan, Pro Vice-Chancellor, Education and Student Experience sent 5 May to the Class of 2022.
Dear student/graduate
Since my last email we have been busy continuing to plan Graduation and the new element of School recognition events. I am now delighted to invite you to attend your Class of 2022 Graduation Day on Wednesday 20 July 2022.
Personalised graduation booking portal
You can now confirm your attendance, book tickets, gowning, and photography via the portal. Register using your name and student number.
Complimentary guest tickets
Graduation is a time to celebrate, and we are really looking forward to sharing your day with you. We are pleased to provide two complimentary guest tickets should you wish to invite guests to join you for all elements of the day – School recognition event, Graduation gardens and the Graduation ceremony event.
As with previous year's graduation ceremonies, capacity is restricted due to the size of venues. This means that guest numbers at School recognition events and Graduation gardens are limited. However, there is the option to purchase additional guest tickets for our Graduation ceremony event at the Principality Stadium, as noted below.
Order of the day
Your Graduation Day is an opportunity to celebrate your achievements and has a few distinct elements to it that you need to book: –
Academic dress and studio photography
Begin your day with gowning and studio photography in City Hall. Hosted by our partners Ede and Ravenscroft, staff will have your gown ready for collection at City Hall and can capture you and your guests on camera, if you choose to book in advance. Official photography will also be available to all graduates (only) at the Principality Stadium – you do not need to book this; photographs will be available to purchase after the event via a dedicated website.
You are expected to wear academic dress throughout the day's events.
Hire your academic dress and book photography via the Booking Portal. The deadline for hiring academic dress is 23 June 2022. Ede and Ravenscroft cannot guarantee orders after this date.
Your cap and gown will be available for collection the day before your Graduation (on Tuesday 08:00 to 20:00), or on your Graduation Day (Wednesday from 07:30). Please note – we advise collecting your gown on Tuesday where possible, as long queues are likely on Wednesday.
Further information on gowning and photography.
School recognition events
Hosted by your Academic School, School recognition events are your opportunity to recognise your achievements, walk, and have your name read out.
These events will be held in university buildings across Cathays Park campus between 10:00 and 15:30 and will last no longer than 1 hour and 15 minutes.
Tickets and timings are available via the Booking Portal(timings are subject to change based on booking numbers). Deadline for booking tickets is 23 June 2022.
Further information on School recognition events.
Graduation gardens
Before or after your School recognition event, you and two guests are invited to attend 'Graduation gardens' on the lawns of Main Building, for complimentary light refreshments. This is an informal space to catch up with friends, fellow graduates, and staff.
Tickets are available via the Booking Portal.
Further information on Graduation gardens.
Graduation ceremony
Your day will culminate at the Principality Stadium. This ceremonial event brings together your entire year group to recognise and celebrate your achievements. The Vice-Chancellor and members of our university community will confer your award, followed by a host of inspiring speakers, our Honorary Fellows, and live musicians.
Running order
Doors will open to graduates at 15:30 with official photography on arrival at the Stadium
Guests are permitted to enter from 16:30
Graduates and guests must be seated by 17:30 for a short rehearsal and pre-ceremony performance
The main ceremony will start at 18:00 and will last just over an hour. Due to the number of graduates and guests expected at this event, it may take some time to exit the Stadium.
Graduate's gowns must be returned either when leaving the Stadium, or to City Hall by 22:00.
Confirm your attendance, book your two complimentary guest tickets and purchase up to two additional tickets for £30 each via the Booking Portal. Closer to the event more tickets will be released for sale.
This event will be broadcast live via YouTube and Weibo for anyone unable to attend.
Further information on the Celebration event at the Principality Stadium.
It is essential that you settle all fees and outstanding debts to the University by 17 May to be eligible to attend graduation.
Further information
Further information about your Graduation Day, including accessibility, travel and accommodation, certificates, COVID safety measures and the support available to you as a Cardiff alumnus is available on our Graduation web pages.
I will write again soon with further details. In the meantime, please confirm your attendance and make your bookings.
My colleagues and I look forward to seeing you and your guests in July.
Yours sincerely,
Claire Morgan
Pro Vice-Chancellor, Education and Student Experience.
Please note that Class of 2020 and 2021 graduates will receive their invitaions the week commencing 9 May.
Read about our strategic direction and focus on research and innovation, education, international and engagement.