Industrial action, Varsity and examination support
27 April 2022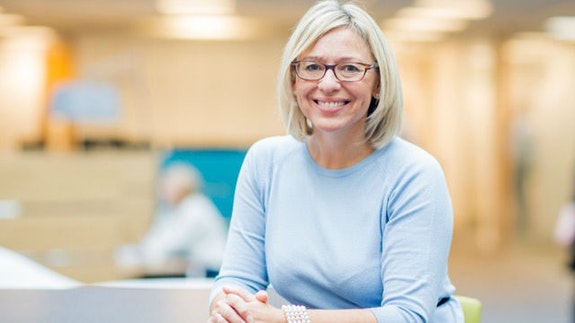 Read a message from Claire Morgan, Pro Vice-Chancellor, Education and Student Experience sent 26 April.
Dear student,
I want to start by welcoming you back to campus following the Easter break. I hope that you were able to take time for some much-needed rest in preparation for the upcoming exams later this semester.
On 13 April I sent an email to let you know about the University and College Union (UCU) balloting in favour of industrial action this spring. At this stage we are still waiting on more information on the industrial action and how it may affect you.
I'd like to reassure you that we will remain open throughout any industrial action, doing everything we can to continue to support you and to mitigate any possible disruption caused. Over the coming weeks we will provide as much information as possible via email, the student intranet and Student News. You will also receive direct updates from your academic school.
Varsity 2022
After a two-year break, the 2022 Welsh Varsity is here, with more than 40 sports teams competing to win the Varsity shield and cup, and I'd like to take this opportunity to wish the very best of luck to all of you who will be taking part (if you haven't already!).
My thanks to those of you who have already attended events, and the responsible behaviour we have seen. You are all ambassadors of our University, and are expected to behave in a sensible manner.
Remember – no alcohol is permitted inside Varsity venues, and anyone caught with alcohol is likely to be evicted, with any behaviour that breaches the standards in the student behaviour procedure investigated.
Exams and assessments
The summer exam period takes place between Monday 16 May and Friday 17 June 2022. Your personalised timetable is available to view in SIMS (it appears under My Student Record – Exam Timetable). The student intranet can help you prepare for your exams, access past papers or support, and if needed, make alternative arrangements.
It is your responsibility to check that all your exams appear on your timetable and to make sure you know the date and time – and sit all your exams. If you have a question about your exam timetable, please contact your school office.
I understand that the examination and assessment period can be a particularly stressful and worrying time, and that was before industrial action was announced. I want to reassure you that we are here to support you throughout. Please do get in touch with Student Connect or visit us in the Centre for Student Life if you'd like to speak to someone about any exam worries you may have.
Have your say
The National Student Survey (NSS) is your opportunity to offer valuable feedback about your university experience. The NSS gives all final year students the chance to speak out on everything from the teaching of your course, access to resources and equipment, and the student voice.
The 2022 survey launched on 7 February and closes this Saturday, 30 April. If you're a final year student and you haven't yet participated in the NSS, I'd strongly encourage you to do so. It's completely anonymised, and your responses will help us to make changes and improvements that help shape the future of Cardiff University.
Congratulations to our student mentors
I was grateful to be a part of this year's student mentor celebration event earlier this month and to have the opportunity to thank our student mentors and mentor consultants for their dedication to supporting our first years and fostering an invaluable sense of community. Nearly 700 students volunteered to help their fellow students as mentors this academic year and we hope to continue to build on the scheme as it approaches its 10 year anniversary. Applications to become a student mentor remain open for 2022/2023 and we welcome your interest.
Finally, I wish you all the best for your studies and examinations this semester. I hope that your final months of this academic year are productive.
Best wishes,
Claire Morgan
Pro Vice-Chancellor, Education and Student Experience
Read about our strategic direction and focus on research and innovation, education, international and engagement.