War in Ukraine, vigil, and supporting you
7 March 2022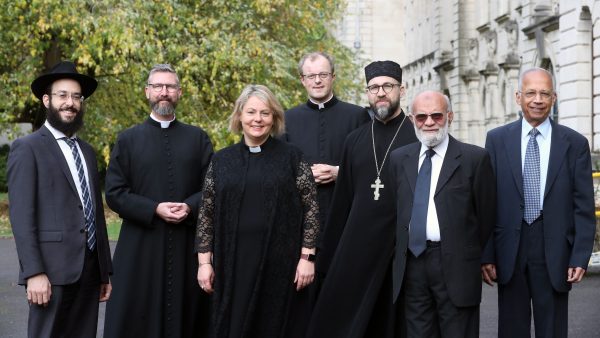 Read a message from Claire Morgan, Pro Vice-Chancellor, Education and Student Experience regarding the support available to students, and our vigil for Ukraine on 9 March.
We would encourage anyone directly affected by events to seek appropriate support and to contact our Student Connect team, the gateway into a range of Student Life support services, who will be able to direct you to the most appropriate service. They can be contacted in the following ways:
Please note the Student Connect Portal is monitored from 08:00 – 18:00, Monday to Friday.
Financial support
If you are experiencing financial difficulties as a result of the invasion of the Ukraine, including sanctions, devaluing of currency, or not being able to get money out of your home country then please make a direct application to the University's Financial Assistance Programme. You can make a direct application from your SIMS online account under the heading Funds and Bursaries, which can be found in the top task bar.
Visa concessions for Ukrainian students
The Home Office has introduced two new concessions to the Immigration Rules for Ukrainian Nationals studying in the UK as well as their dependants. These waive the requirement for documentary evidence for a permission to stay application as well as the ability to switch temporary routes into the UK (like visitor visa) to a number of other immigration routes.
Pro bono immigration advice for those with family members in the Ukraine
A group of volunteer legal professionals with immigration and asylum experience are providing a free service to connect Ukrainian citizens (and other fleeing Ukraine) who are in need of free legal advice on UK immigration, visas and asylum.
Emotional support
Our Wellbeing online drop-in sessions offer an opportunity to ask our counselling and wellbeing staff for advice, support and information.  Drop-ins run from 14:00 – 15:45, Monday, Wednesday and Friday. You will need to fill in a brief form on the day so that we are better able to support you.
You can also access TalkCampus, our professionally moderated peer support app.
Hate crime
Vigil for Ukraine
At 11:00 on Wednesday 9 March, we invite the University community to join us for a vigil for Ukraine, led by our Vice-Chancellor Colin Riordan and facilitated by our University Chaplains. The vigil will take place outside Main Building (Museum Avenue).
Read about our strategic direction and focus on research and innovation, education, international and engagement.