Invasion of Ukraine and other key updates
1 March 2022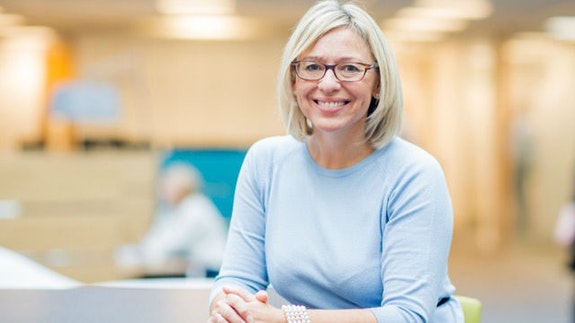 Read a message from Claire Morgan, Pro Vice-Chancellor, Education and Student Experience sent 28 February.
Dear student,
My thoughts are with everyone in our university community who may have been affected by the conflict in Eastern Europe. We are contacting all Ukrainian and Russian nationals who are current students with an offer of support. If you have also been impacted directly, please contact Student Connect.
Key updates
With our COVID-19 safety measures on campus remaining, but campus busy once again and lots for you to do, I'm writing to you with a shorter message than usual, with some key updates:
Receiving your provisional results and understanding your mark: with the Autumn exam period over, you can expect to receive your provisional assessment results within four weeks of your assessment. How you get your mark or feedback (e.g. via Learning Central or SIMS) will depend on the type of assessment you completed. Your School can help if you're unsure where to look. Remember, all marks are provisional until confirmed by a School's Exam Board. If you have any concerns about your results, contact your School or Personal Tutor.
Centre for Student Life (CSL) now open longer: your CSL is now open longer during the week, and on a Saturday too. As University Mental Health Day approaches on 3 March, remember Student Connect (based in the CSL) is your first point of contact for support.
Come along to our Student Futures events: it's never too early to think about what you might do after graduating, and our Student Futures teams have lots on events lined up over the next few weeks to help you gain the skills, experience and qualities employers are looking for. Events this week focus on sustainable careers and Global futures. If you're looking for work experience, lots of different teams across the university offer paid and voluntary opportunities.
Reflecting on LGBT+ History Month
This LGBT+ History Month, I have been on a journey as an LGBTQ+ ally. I feel I have a role to play in providing and promoting a safe and inclusive learning environment for our students, to be a friendly ear and listen to the challenges facing many of the community, as well as having the confidence to call out outdated or unwelcome attitudes. I also want to be part of celebrating our student and staff LGBTQ+ community and the history of the LGBTQ+ movement.
I'll finish by wishing you a Happy St David's Day for tomorrow. 1 March is a celebration of the patron saint of Wales, and a day to celebrate Welsh language, heritage and culture. You can read more about the day, its history, learn some phrases "yn Gymraeg" and see which events are taking place.
Best wishes
Claire Morgan
Pro Vice-Chancellor, Education and Student Experience
Read about our strategic direction and focus on research and innovation, education, international and engagement.