Vaccinations, coronavirus one year on, gender-based violence and hate crime, Research Excellence Framework
31 March 2021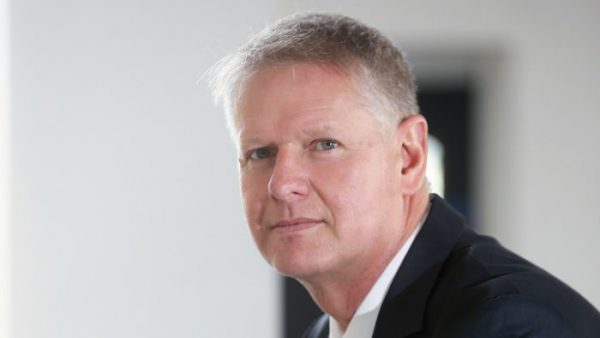 Read a message from the Vice-Chancellor sent to staff today (31 March 2021).
Dear colleague
March has been an eventful month in many respects, including for me personally. This has made this email so long that I have decided, contrary to my usual practice, to break it into sections with headings to make it a bit easier to navigate.
Vaccinations
About three weeks ago I was called for my coronavirus inoculation and attended a mass vaccination centre in north Cardiff. To my delight, my injection was administered by one of our own medical students (thanks Lucy!), who was working two six-hour shifts that week. The whole occasion was strangely moving; the way everybody was coming together to make this vast enterprise to inoculate a whole nation a success.
The pandemic won't be repressed, of course, until most people in the world are immune or largely immune to coronavirus, either through vaccination or (though this seems less likely the more we know) through previous infection. This whole process is going to take some time yet, but it remains vitally important and will require almost unprecedented international co-operation if it is to be successful. It's good to know that in the face of the huge question of vaccinating the whole world, Cardiff University is helping to play a role. Professor Judith Hall, as part of her long-standing Phoenix Project focussing mainly on Namibia, has just won £125,000 for the introduction of a COVID-19 vaccination campaign in Namibia (from the Welsh Government's Wales and Africa programme), for 90,000 of the country's most vulnerable and disadvantaged people. The targeted populations include people with disabilities, prison inmates and staff, the elderly, those with co-morbidities and, of these populations, those living in the remotest regions of Namibia. There is also seed-corn funding for COVID-19 work in Zambia with a sub-contract from the charity Mothers of Africa, and it's gratifying to see that this latter work is cross-University, involving as it does Dr Hantao Liu from the School of Computer Science and Informatics, who is an enthusiastic collaborator on the Phoenix Project. Finally, on vaccination, and closer to home, I am pleased to report that the university employers' association UCEA and the five higher education trade unions have issued a joint statement on vaccination.
Coronavirus one year on and the post-Easter period
March also marks a year since coronavirus transformed everything. 23 March was a national day of remembrance for the lives lost to COVID-19, and we lit up Main Building in yellow as we remembered those colleagues, friends and family members whose lives were so sadly cut short by this devastating new disease. 17 March was the anniversary of the day on which we announced that everybody should begin working from home unless they absolutely had to be on campus. I think most would agree that in many ways that shift has been a remarkable success, and there will be features of it that we want to retain as it becomes more possible for us to use the campus again. The Minister for Education has already indicated that she expects more in-person teaching to resume after the Easter recess, although it is worth remembering that some academic Schools have continued to teach in person for practical reasons throughout the year, and others resumed practical work on 22 February. Earlier this month I visited the School of Optometry and Vision Sciences, and more recently the School of Medicine, where in both cases students were practicing various clinical procedures in COVID-secure conditions. After Easter, it will be open to all Schools to resume in-person teaching or put on in-person events under the same conditions as were in place before Christmas.
I know that many students are keen to be able to see staff again, and that some staff are very much looking forward to being able to access the premises once more and being able to see their students in person. I also do understand that some people may be anxious at the prospect. Any member of staff who does have concerns should raise them with their line manager in the first instance and can take advantage of the Welsh Government's risk assessment tool for workplaces. Please also let your line manager know if further information from an Occupational Health Specialist would be helpful in identifying whether and what adjustments might be needed. Health and safety advice and guidance is available on the intranet, and any remaining concerns can be raised with the relevant College Pro Vice-Chancellor or the Chief Operating Officer, Claire Sanders.
We have always been and remain committed to working collegially and flexibly to support staff, both academic and Professional Services, whether they are working on campus or remotely, or a mix of the two. Over the last year we have gone to enormous lengths to ensure everybody's health and safety, and we will continue to do so. It's very important that all staff feel comfortable and safe in support of our approach to doing the best we can for students.
Along with the vaccine roll-out, testing will remain a critical element in our ability to protect the university community. The latest Welsh Government guidance makes it clear that students will be required to use our screening service twice after arriving in Cardiff, and then again twice a week for the following month. The screening service will of course remain available to you and I strongly encourage you to use it as often as necessary, as I do myself. We will also continue to publish daily COVID-19 figures for staff and students on our website.
Watch my short, recorded message, one year on.
Prejudice, gender-based violence and hate crime
Moving to another, but equally serious set of topics, you may have seen items in the media about a worrying rise in racism directed at people from China, or of Chinese heritage. The worsening relations between the UK and China are a contributory factor, as is speculation about the original source of SARS-CoV-2. It was clear from the media reports, and indeed from internal reports from those affected, that staff and students from Cardiff University are being subjected to this form of abuse. We are working with the community to institute a series of measures to help address the problem, but in the meantime can I appeal to everybody to offer whatever support you can to those affected by this unpleasant development.
This month also saw a great wave of public feeling in relation to gender-based violence, following the dreadful murder of Sarah Everard. Some of you may have seen the protest memorial around the tree at the main entrance to Bute Park, off North Road, and we as a University have been working on a number of initiatives in this area for some time.
In response to the UUK Changing the Culture report in 2016, Cardiff University moved quickly to introduce new ways of working with students affected by violence and abuse. We have recently reviewed and enhanced our approach, based on student feedback and new evidence. This resulted in the launch of a new Violence and Abuse Commitment. This work has been done in collaboration with colleagues across the University, and with external partners, and particular thanks are due to Amy Sykes who works in Ben Lewis's team in Student Support and Wellbeing, for her exceptional work on this and the other areas outlined below. We launched our commitment with our community partners on 8 March 2021, which also marked International Women's Day. If you are interested in this work, you can say that you would like to be involved by completing our brief expression of interest form.
A further key initiative is the development of our Disclosure Response Team. This was one of the first programmes of its kind, establishing a team of trained, specialist professional staff who respond to students when they disclose incidents of violence or abuse via our online disclosure tool. Our Disclosure Response approach has been widely cited as good practice and adopted by other universities across the UK. In addition, our Bystander Training is available to all our students. It focuses on the impact of all forms of violence and abuse affecting students and provides information on safe ways for students to intervene directly or indirectly if they witness violence or abuse. Finally, our excellent Students' Union has launched an Ask Angela Campaign, to support disclosures from students who have felt unsafe in their night-time premises.
An important outcome of the public protests more generally has been that treating misogyny as a hate crime will be expected, for an experimental period, from all police forces rather than the 11 that have hitherto made an individual decision to do so. This is only about how crimes are recorded, rather than the law on hate crime itself, but it sends a clear signal to treat these incidents as crimes and avoid victim-blaming.
There is clearly not space to go into all the forms of hate crime — gender-based violence includes violence towards trans men and women of course — but it's worth mentioning that towards the end of the month a new book was published by our own Professor Matthew Williams (who leads HateLab) entitled The Science of Hate: How prejudice becomes hate and what we can do to stop it (Faber & Faber, London, 2021). The book contains not only an illuminating analysis of the themes indicated by the title, but a moving account of Matt's personal experience of hate crime, which lay behind his original decision to become a criminologist. While there are, naturally enough, a range of depictions of distressing hate crimes drawn from around the world in the book, there are also more encouraging sections, including what we can do about it. For example, Matt points out that "In the UK, following the Brexit vote, hate speech on Twitter was dwarfed by those social media users who came to the support of the targeted groups." HateLab's research has shown that such 'counter-speech' can stem the spread of hate following an online event. At the same time it can also be counterproductive, especially if insults are used, and HateLab advises using a set of principles in order to reduce the likelihood of inadvertently fostering the production of more hate speech. These principles are intended for the online environment, but I suspect that some of them may be useful in other contexts too. I reproduce them here as a practical guide in case anybody finds themselves in a position of wanting to counter prejudicial or hate speech:
Avoid using insulting or hateful speech
Make logical and consistent arguments
Request evidence if false or suspect claims are made
State that you will make a report to the police or third party if the hate speech continues and/or gets worse (e.g. becomes grossly offensive or includes threats)
Encourage others also to engage in counter-speech
If the account is likely fake or a bot, contact the social media company and ask for it to be removed.
I want to emphasise that this is not about encouraging cancel culture, but about opposing hate speech and helping to make it socially unacceptable. This is a highly complex problem in which the big technology companies play a critical role, but as so often, we all have our part to play.
Finally in this section, for some years now University Executive Board (UEB) members have each agreed to champion a different protected characteristic and support activities in that area. Since there have been a number of changes in the team since we last looked at this, Deputy Vice-Chancellor Professor Karen Holford recently worked with colleagues to refresh the approach. Not all of the following characteristics are protected by law, but most are, and the UEB members concerned have committed to championing their particular area:
Age: Rob Williams is covering the whole age range including opportunities for younger people as well as work around both caring responsibilities and support for dementia
Disability: Professor Rudolf Allemann, linking up with the Disability Staff Network and new Disability Steering Group. – this is an area that very much needs highlighting
Gender identity: Sue Midha – here there will be a connection with the sexual orientation champion on many aspects, but these are nevertheless separate and distinct issues
Marriage and civil partnership: Professor Ian Weeks
Pregnancy and maternity: TJ Rawlinson – this is a particular issue for colleagues working on research contracts but there are other areas where we can look for opportunities to improve the support we offer
Race: Rashi Jain – this is an opportunity to build on the excellent work already being done by offering a clear voice at UEB level
Religion or belief: Professor Damian Walford Davies
Sex: Professor Kim Graham – the 2010 Act protects both men and women but as outlined above, data show that discrimination against women needs specifically addressing in all areas
Sexual orientation: Professor Claire Morgan – this is already an area of strength, but student LGBT+ officers do raise issues for improvement in student experience and support
Socioeconomic status: Claire Sanders – this is not currently protected in law but is key to us in terms of student recruitment, retention and progress, and feeds very much into our work with Civic Mission, public affairs, community outreach and culture.
As previously, Karen Holford and I remain absolutely committed to offering oversight and strong support in all of these areas.
REF 2021
Finally, March has been the month in which the culmination of more than six years' work saw Professor Kim Graham, Pro Vice-Chancellor for Research, Innovation and Enterprise, finally pressing the button to make the Cardiff University submission. Kim has offered outstanding leadership during the preparation of our submission, building on the excellent work of Professor Hywel Thomas in the earlier years of this round of REF. I'm very grateful to Kim for her commitment, dedication and outstanding combination of strategic outlook with attention to detail. Kim has been leading a team drawn from across the University and although it is always difficult to name individuals, so I do apologise if I am missing anybody out, I did want to be able to recognise the incredible team effort that has been made across the institution. On behalf of the whole University I am grateful to James Vilares for his excellent leadership, and all his Professional Services colleagues, including Jenny Hulin, Roger Adams, Rachel Clarke, Rachel Baker, Clare Deane, Lindsay Roberts, Tom Haines, Christine Szinner, Cherylynn Silvia, Hayley Beckett, Helen Mullens, Caroline Clarke, Greg Thomas, Leila Hughes and Paul Goodwin.
I need to thank all of the more than 1,400 academic colleagues whose research outputs and impact case studies have been included. Sorry I cannot name everybody specifically for obvious reasons, but all of us at Cardiff University are acutely aware of the excellent work you are contributing to this collective effort that will, I hope, in due course benefit us all. I do want to say a word of thanks to those academic colleagues who have devoted much time and attention to helping us to shape the submission as a whole, including: Roger Whitaker, Gill Bristow, Andy Westwell, Claire Gorrara, Sam Hibbitts, Mark Llewellyn, Kevin Fox, Peter Knowles and, definitely not least, Malcolm Beynon. I mentioned the team effort above, and just to give a sense of how extensive this has been, our gratitude goes to all academic Schools, their Professional Services staff, Directors of Research, Directors of Impact and Unit of Assessment Leads, the Online Research at Cardiff Team (ORCA), the REF Systems Team, the REF Impact Team, and the REF Equality, Diversity and Inclusion Group. We must wait some time for the result, but however it turns out, we can be sure that we have made our very best effort and maximised our chances of doing well as much as possible. Thank you everybody.
With best wishes
Colin Riordan
Vice-Chancellor
Read about our strategic direction and focus on research and innovation, education, international and engagement.