Research Excellence Framework, HEFCW funding, congratulating staff
26 February 2021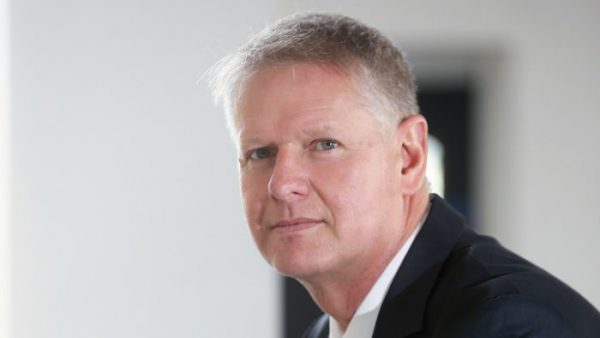 Read a message from the Vice-Chancellor sent to staff today (26 February 2021).
Dear colleague
I want to begin this month's email by reiterating my appreciation and thanks to all staff for the exceptional efforts you are making to support our students through this difficult year. Having spoken to a good number of colleagues who are teaching modules to our students (both in-person and remotely) whilst simultaneously supervising the home schooling of their own children, I am acutely aware of the burden this is imposing on families. The demands on people's resilience are enormous, including those who have been self-isolating or indeed are enduring feelings of isolation from the prolonged period of lockdown to which we have all been subjected. This applies to all staff of course; not only those involved in teaching, and not only those with young families, and I am very conscious of those colleagues who continue to support our students and help keep them safe in their accommodation as well as in the lab or health-related setting.
In particular, this month I would like to pay tribute to those many colleagues who are working so hard to finalise our submission to the 2021 Research Excellence Framework (REF), which is due next month. In my reasonably long experience of Research Assessment Exercise and subsequently REF submissions, we are exceptionally well prepared, a process which requires a huge amount of effort, strategic thinking, tactical thinking and attention to details. It would be invidious to try to name everybody involved or single anybody out, but as well as the core REF team we are talking literally hundreds of people across the University, across all our academic Schools and a range of Professional Services, especially Research and Innovation Services, the Vice-Chancellor's Office and Library and Information Services. This is a massive team effort dealing with an unprecedentedly large submission – numbers are almost doubled compared with last time, and hundreds ahead of the time before – and so even in terms of sheer quantity we will be setting new records for Cardiff University when the 'submit' button is finally pressed on March 31. Achieving all this throughout the pandemic has required outstanding commitment and dedication and I am grateful to all involved.
We are part of many teams of course and another that springs to mind is the COVID-19 Genomics UK (COG-UK) Consortium, which was set up last April to sequence and analyse SARS-CoV-2 genomes. This is absolutely vital work because it is the process by which mutations in the virus are identified and tracked, and it is how the variants of concern are raised up the public health agenda. Only if we understand how the virus is evolving can we be alert to the possibilities that vaccines may have reduced effectiveness, or that we may need to adjust other public interventions to take account of greater transmissibility or other worrying shifts. COG-UK is a huge team in which Cardiff University plays a key role. Professor Tom Connor of the School of Biosciences leads our contribution and, working with the Public Health Wales (PHW) Pathogen Genomics Unit, his lab has now analysed over 30,000 coronavirus genomes in Wales, as well as working with his counterpart in Birmingham, Professor Nick Loman, to provide the core infrastructure for the UK-wide collection and analysis of SARS-CoV-2 data as part of COG-UK. As I write, COG-UK is on the brink of having sequenced and analysed 300,000 viral genomes in the UK thus far, and I am sure that if you click on the link at the beginning of this paragraph you will see that threshold surpassed.
Tom Connor was part of the team that conceived COG-UK last March and sits on its steering group. This is a rather technical matter of course so in order to aid my understanding I have talked to Tom about it, given its importance to our chances of everybody emerging from the pandemic crisis and resuming the personal interactions without which normal life cannot proceed. With his permission, I am sharing key points of Tom's explanation with you here. He explains that while we do some of the actual sequencing, it is in the analysis of the resulting data that our key contribution lies: 'Without the bioinformatics/analysis expertise that we provide, there would be no results to interpret or act on. So while one could sequence samples, the thing that makes the sequence useful and usable is the processing and analysis that is carried out on that raw data – and that is where our expertise and area of activity really sits. It is also important to note that the PHW Pathogen Genomics Unit have a great relationship with the Genomics Hub in the School of Biosciences, and that the Genomics Hub has supported sequencing efforts when PHW has needed extra sequencing runs beyond the capacity of the NHS sequencers. I know the team are very grateful for that relationship and for the help that they have received in the last year from the Genomics Hub team.'
I want to recognise the work of Tom's team and everybody working on the covid genomics effort — especially the Genomics Hub team — at Cardiff University. Their efforts are hugely appreciated and are critical to all our futures. So far as the University is concerned, our genomics expertise, coupled with our screening service that allows us to test for the presence of coronavirus in the University population, places us in a very strong position.  Sadly, covid is going to be with us for the longer term and having the in-house capacity to test, identify and track the virus genomically, along with the excellent work of Public Health Wales and the Test, Trace and Protect team from Cardiff City Council, is going to be extremely valuable for the foreseeable future.
That said, as we all know the vaccination programme in Wales and in the UK more generally is going extremely well. The advice I am receiving from our own experts is that while there is no room for complacency, there is room for optimism, which is perhaps not a position we have found ourselves in at all stages of the pandemic's development. With that in mind, we will be reviewing the position on the resumption of in-person teaching beyond programmes with practical content after the next Welsh government review on 12 March, and I will report back in due course.
Meanwhile, our students deserve all our support and appreciation for the responsible way they are dealing with these continuing difficult circumstances. Infection rates among our students remain very low (and more than half our students are here in Cardiff at the moment) and test positivity rates arising from our asymptomatic testing service are extremely low too, so only small numbers are self-isolating at any one time and there has been no significant increase in infections this calendar year. We are being as supportive as possible, and are co-ordinating with other Welsh universities on the disbursement of the £40m of student support funding that the Welsh government — in an act of great foresight and understanding — has made available to the sector, of which the Cardiff University share is £10.5m. Because we agreed to have a common set of criteria across Wales (co-ordinated by our own Director of Student Support and Wellbeing, Ben Lewis), it has taken a little time to finalise the scheme, but we expect that there will be an announcement in the coming week or ten days. All students, whatever their level or domicile, will have access to some form of support funding and we hope this will help to mitigate some of the difficulties they are facing. We ensured that students would not need to pay for University accommodation they were not using during the lockdown last spring, and have had a similar approach for students who successfully apply to undertake remote study. That policy continues and will form part of this helpful and comprehensive package for our students.
On the subject of finances, you may have seen in Blas that the University recently successfully issued another call on the bond originally raised in 2016. The £100m call was heavily oversubscribed and has resulted in net proceeds of £125m, which is an excellent result and helps to put the University's finances in a strong position despite the huge challenges we have been facing. It is important to recognise that the proceeds are not available for day to day spending, but they will allow us to invest in the future to take account of key strategic requirements such as building a digital infrastructure equal to the demands of a covid world, and investing in our health facilities as the University Hospital of Wales is redeveloped in the coming years. For now, most of the proceeds will be invested to give a return, including in a fund designed to repay the bond when it is due in 2055.
Turning to other news items, it was gratifying to see our Modern Foreign Languages (MFL) mentoring project raised in the Senedd earlier this month. The Education Minister Kirsty Williams and the Shadow Education Minister Suzy Davies put aside political differences to accord extensive praise to our MFL project, which encourages students in schools to consider languages as a subject at university. This was part of a short debate entitled 'Why don't we love international languages', an excellent question at a time when the UK is making its way in the world outside the EU. The project has been very successful and is a model for the UK, and it was great to see the project co-ordinator, Lucy Jenkins, singled out for special mention. Of course the School of Modern Languages is the driving force here, and particular recognition is due to Professor Claire Gorrara, a tireless advocate for languages, who was Head of School at the inception of the project.
In a helpful reminder that there are significant health issues beyond covid, congratulations are due to Dr Tony Redmond of the School of Optometry and Vision Sciences, who has successfully secured a £1.86m grant from the Medical Research Council to analyse more precisely the effects of glaucoma, a debilitating disease of the eye that is usually age related and that can lead to severe visual impairment or blindness. Dr Redmond is leading a team with members in Ulster University and UCL, who are aiming to translate experimental work in Cardiff on measuring visual field acuity into procedures that can be used with patients in a clinical setting. This is an important project and testament to the excellent research being undertaken in the School of Optometry and Vision Sciences.
Finally, it is great to see that Cardiff is contributing in a high profile way to the debate on teaching. As I said last time, there are some big challenges ahead in thinking through what the with-covid world means for our practice in teaching and learning, and that is going to be different from subject to subject. Dr Andrea Jiménez Dalmaroni in the School of Physics is working with UCL and our own Centre for Education Support and Innovation to organise a series of STEM Education Research Webinars with a stellar list of speakers ranging over a whole set of topics that are by no means confined to covid. You can still catch past lectures and there are more to come, but my own personal favourite (and I'm grateful to Rudolf Alleman for drawing my attention to it) is a webinar by Harvard's Eric Mazur entitled 'Assessment: the Silent Killer of Learning'. Just the title is enough to grab the interest of any educator, and it is well worth a watch.
With best wishes
Colin Riordan
Vice Chancellor
Read about our strategic direction and focus on research and innovation, education, international and engagement.