Financial support for all students, rent rebates for students in University accommodation and module evaluation
26 February 2021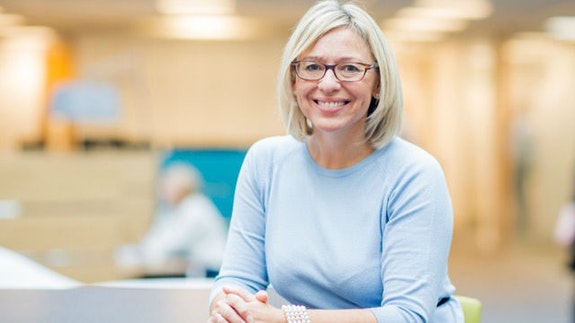 Read a message from Claire Morgan, Pro Vice-Chancellor for Education and Students sent on 25 February.
Dear Student
Although the announcement this week of a roadmap out of COVID-19 restrictions in England gives grounds for hope we might see life return to something close to 'normal' in the coming months, in Wales we await the next announcement from the Welsh Government in mid-March. We hope it will support in-person teaching resuming after the Easter recess – subject to your School's arrangements and the requirements of your course. In the meantime, if you are in Wales please continue to follow the guidance for 'alert level 4'.
Student support package
We are currently putting together a comprehensive support package for you. Some of the funding for this package comes from the £40m of funding the Welsh Government has given to Welsh universities to support students. Welsh Government have asked us to work closely with other universities in Wales to agree how this funding is distributed in a fair and accessible way. Once agreed, we will release further information on how this funding can be accessed, including how students not in our residences can access financial support. I will be in touch with further news on our support package in the coming weeks, so please do check your University email regularly.
Rent rebate for students who live in our residences
In the meantime, I am keen to alert you to another, separate part of this support package – rent rebates from the University for students in Cardiff University residences, an issue which I know has been a cause of uncertainty and anxiety for some of you.
Throughout this year, the decisions we have had to make have been significant. Occasionally, this results in a delay between us announcing a change and being able to provide full details of the related policy. This is the case with rent rebates, where we decided to inform you immediately once the decision was made, rather than hold off until the eligibility criteria and process was finalised. Thank you for your continuing patience while work through the detail on this.
Who can receive the rent rebate?
You are eligible for a rebate if you did not return to your university accommodation:
after the Christmas break, as advised in my 7 January email when I confirmed teaching was deferred until 22 February
and again in my 1 February email when I updated you that teaching would remain online until 26 March.
The rent rebates will align to these dates, while allowing time for you to return and get tested before teaching resumes.
So, for example:
if you returned to Cardiff for teaching commencing from 22 February (arriving back from 12 February) you'll get six weeks rebate
if you do not come back until after 26 March, you'll get 12 weeks rebate
if you've come back/if you plan to return at a different time between 11 January and 26 March in support of your studies, you'll be able to tell us the date and we'll work out the rebate for you
All applications will be checked against the information Residences have on room occupancy over this period and false or fraudulent applications will be rejected.
If your programme permits, and you have chosen Remote Study, you will be released from your Residences Agreement and related fees.
How to apply for your rent rebate
You will have a week at the start of March to apply via the SIMs portal. As soon as this is live we will contact you with the link and further instructions.  Should you have any questions after you have received these instructions please email residencesfinance@cardiff.ac.uk. The rebate will be based on the weekly rent you pay and will be deducted from your third term instalment.
Alternative accommodation
If you live in Clodien House (Unite) please contact Unite who has its own rent rebate arrangement
If you are in private accommodation and require evidence of the dates you are not required to be on campus, we can provide this – please email Registry Support.
Your Views – Shaping Your University
At Cardiff we actively listen to your views – you help us to shape positive change to the student experience. I therefore wish to thank all of you that have completed this year's Module Evaluations. We are reviewing your feedback, especially on digital learning, and discussions are taking place across the University on what changes we can make in-year and for the next academic year. Your feedback is directly contributing to the work of our Digital Education Steering group and our approach to blended learning.
If you took part in module evaluation, you can find out more about your results by speaking to your module leader and you can access the published results directly from the system.
For final-year undergraduates, the National Student Survey (NSS) launched on 8 February 2021. The NSS (National Student Survey) is an independent survey, run by Ipsos MORI on behalf of the Office for Students. Final-year students will be emailed a link to the survey, you can also access it via the intranet.
Last year, your feedback led to work on supporting our excellent teachers on digital learning, to a transforming assessment project and the establishing of a student partnership group on Learning Community. Such student-led initiatives lead to the enhancement of the student experience at Cardiff, and my thanks in advance for taking a few minutes to share your thoughts with us. Meanwhile, please check out the Student Voice intranet page to find out more about ways you can get involved and have your voice heard.
As ever, if you are struggling, we are here to support you. Student Connect remains your first point of contact if you need any support.
Next week is Sustainability Week, and I would encourage you to read more about this, and how to reduce your impact on the planet, in the latest Student News.
Best wishes
Claire Morgan
Pro Vice-Chancellor, Education and Students
Read about our strategic direction and focus on research and innovation, education, international and engagement.