Christmas, exams and returning in January
14 December 2020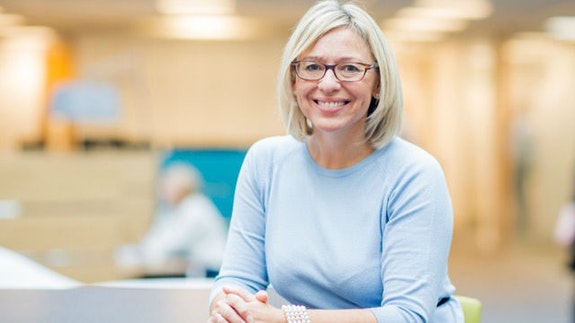 Read a message from Claire Morgan, Pro Vice-Chancellor for Education and Students sent on 14 December.
Dear Student,
As 2020 draws to a close, I've recorded a short video to thank you for the part you've played in keeping our campus safe, engaging with new ways of learning and adapting to a very different student life.
Your Christmas break
If you are leaving Cardiff or have already left, I wish you a safe journey and an enjoyable break. Whilst you are away from University you can continue to access support as detailed on the intranet.
If you are staying, please don't forget to tell us on SIMS and to take advantage of the services and support we have arranged for you, including festive hampers (order by 15 December!), a Christmas dinner and seasonal events you can join. Details on accessing support, should you need it, can be found here.

Exam timetables
You will already be aware of the arrangements for assessments from your School, and for some of you this will include examinations. Your personalised exam timetable will be published on SIMS by 17:00 today, 14 December. You can also find out more about making alternative arrangements, preparing for your exams, accessing past papers and support with your wellbeing on the intranet.
Brexit
As we near the end of the Brexit transition period on 31 December, you can find support and advice for EU students here.
Returning in January
Finally, the Welsh Government have published new guidance on returning in January 2021. Based on this guidance, you should plan to return to Cardiff (or the location of your placement) just before in-person teaching resumes. Although the Welsh Government guidance states to not come back until 11 January, if your course starts earlier than that, or you need to access services such as our libraries, you can return sooner.
We strongly advise that you book into our screening service for your return (please note while the Welsh Government refers to 'lateral flow tests' all our students have access to our own, in-house tests – this is different, and only needs to be taken once).
The new guidance also gives very clear instructions about New Year's parties, and why they should only take place with your own household this year. All the advice on coming back in January is here.
We understand further Welsh Government guidance regarding January will be issued very shortly, and will be back in touch with a further update.
Finally, it leaves me to wish you an enjoyable festive season, and my very best wishes for a healthy and happy new year. I hope you enjoy the video.
Best wishes,
Claire Morgan
Pro Vice-Chancellor, Education and Students
Read about our strategic direction and focus on research and innovation, education, international and engagement.