Christmas arrangements and remote study policy
30 November 2020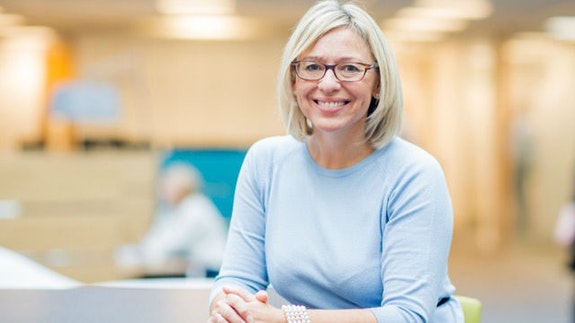 Read a message from Claire Morgan, Pro Vice-Chancellor for Education and Students sent on 30 November regarding Christmas arrangements and remote study policy.
Dear Student,

I hope this email finds you well.
Last week we shared with you the key information to help you plan for the Christmas period, whether you are planning to leave or stay in Cardiff.
Should I stay or should I go?
If you are planning to leave Cardiff before the 7 December, you should already be aware of the measures we have put in place to help – including the option to book into our screening service. If you are planning to use the service before travelling, please read the guidance and book a test soon as appointments are limited.

If you are staying in Cardiff, please keep an eye out for further updates throughout December about the events, support services, opening times and key contacts we will be sharing via our new 'Staying in Cardiff' intranet pages. It is a sad reality that some of you will be staying in Cardiff as you are unwell and/or required to self-isolate. If this is the case, please take care of yourself, tell us via SIMS, follow our guidance and make use of the support available to you.

We also know there may be more international students staying in Cardiff, either due to travel restrictions or immigration changes due to come in to force from 1 January because of Brexit. We hope that you can make the most of this time to take a break from your studies and if you are well please take part in our events and take the opportunity to explore Cardiff (and depending on government guidance, Wales).
Although recent news stories about possible vaccines for COVID-19 offer some hope, we know some of you may still have difficulties joining (or re-joining) us in January due to the continuing pandemic.

As such, we want to offer those students who wish to continue to study remotely the chance to do so. As before, any undergraduate or postgraduate taught student can apply to study remotely if they are:
shielding or in a vulnerable group
living with or caring for someone who is shielding
unable to travel to the UK due to travel restrictions/issues
in quarantine in UK accommodation
concerned about attending on-campus provision.

Students who studied remotely during semester one will need to reapply to study in this way during semester two. In addition, students on eligible programmes who've not previously studied remotely can also apply.

However, please note there is no automatic approval to these requests – they will depend on your programme and year of study (due to the mode of teaching, course content, or related accreditation). Some programmes that were able to offer remote study in semester one will not necessarily be able to provide this in semester two. If your programme involves a year abroad, or a placement, it is unlikely you will be able to choose to study remotely and you should speak to your School.

Continuing, or starting, to study remotely may have implications for the recognition of your degree in some countries or (where applicable) post-study visas.

You will be able to apply for remote study via SIMS online from the week commencing 7 December, and we'll update you further in next week's Student News.
Keeping in touch
Please continue to look at Student News for further updates from across the University, including arrangements and support with Exams and Assessments. We'd also be grateful if you can make sure your contact details in SIMS are up-to-date should we need to contact you directly.
Looking ahead to January, we understand that under current Welsh Government guidance your course will resume as planned, with the screening service again available to you upon your return to Cardiff.
Finally as we head towards the last few weeks of teaching for 2020, I want to thank you for your patience while we put our plans in place to align with the new Welsh Government guidelines for Christmas, and for your continued positive engagement with the blended learning offering provided by your programme teams.
Best wishes,
Claire Morgan
Pro Vice-Chancellor, Education and Students
Read about our strategic direction and focus on research and innovation, education, international and engagement.