Preparations for students returning home for Christmas
30 November 2020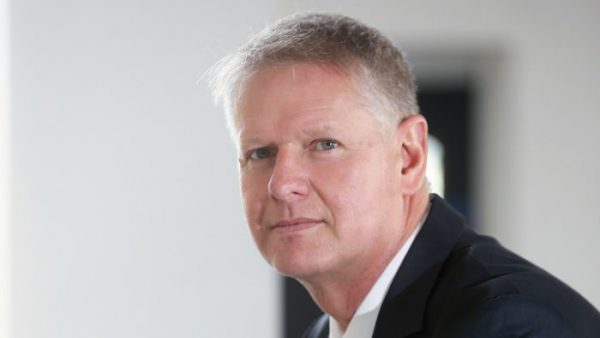 Read a message from the Vice-Chancellor, sent to staff today (30 November 2020).
Dear colleague,
November has been an eventful month. The first nine days of the month were spent in the latter part of the Wales national firebreak, which clearly did have the intended effect of reducing the infection rate across the country. The seven-day average of new daily infections in Cardiff fell to around 150 at one point, which is still very far from the summer low of below 20 but much improved on the high point of over 350 which prompted the increase in local restrictions back in September. Unfortunately, since then the rate has begun creeping up again, although we know this not to be the case amongst our own students. We continue to control the rate of infection successfully, with the weekly average for positive NHS tests in single figures for some days now, and the test positivity rate for our in-house screening service at or below 1% at the time of writing.
We have gone to enormous lengths to protect the health and safety of students and staff while allowing as much as possible of the campus experience to continue, the very low rates of infection in the university community being testament to the success of our approach. In addition to the measures you will already be aware of, in recent days we have increased security to protect our students by ensuring that people who are not Cardiff students cannot gain unauthorised access to our residences, and we have worked closely with Cardiff City Council, Public Health Wales and South Wales Police to ensure that breaches of coronavirus (COVID-19) regulations are dealt with appropriately.
In the light of all this we are now making major preparations for our students to return home for Christmas. All students returning home are being offered the opportunity to take a saliva test through our screening service, because this will provide them with very useful information as they make decisions concerning their own health and that of their loved ones. Thousands have booked slots to take a test thus far, and we are confident that this will be of considerable help in mitigating the risks inherent in travel between households over the holiday period. At the same time we are aware that many of our students will be remaining in Cardiff during this time, including a number in our own residences. For these students we are instituting support services and festive events that will help to mitigate some of the unfortunate but necessary effects of the coronavirus (COVID-19) restrictions on social interactions.
Finally on this topic, I should once more like to offer my heartfelt thanks on behalf of the whole university to all those colleagues who are interacting personally with our students. While the vast majority of our students have been following advice, self-isolating when necessary and following the guidance sensibly, it would be naive to expect 100% compliance at all times. In that context our security patrol officers have been quite exemplary in dealing with some difficult late-night situations at our residences, liaising with South Wales Police of course, but showing courage and initiative when faced with some of the frustrations that lockdown can give rise to. Our residences team have been working tirelessly to support students and resolve a whole range of problems that have never previously arisen. Cleaners, maintenance workers and many others in similar roles have continually been called on to ensure that the environment remains safe, healthy and supportive for our students. Library staff have shown outstanding commitment, working long hours to allow our students to access library services both in person and remotely as much as is possible under these constrained circumstances. Academic colleagues have undertaken in-person teaching on a regular basis, again allowing our students the face-to-face interaction that in many cases can make a real difference. I know from talking directly to some of our students how much they appreciate this, and I pass on their appreciation and my thanks to all colleagues who have stepped up to these challenges with such indomitable spirit.
In other news, it was gratifying to see that we have maintained our place in the league table that measures UK universities' effectiveness in the production of intellectual property, the creation of spin-out companies and successful exits from such companies, relative to the institution's total funding. The list is headed by Queen's University Belfast, followed by Cambridge University and then Cardiff. Our ability to convert research into 'thriving, high-value companies' will be vital as we recover from the economic shock caused by the pandemic. The completion of our Innovation Campus next year will give us the opportunity not only to maintain or even improve our position in this ranking, but, much more importantly, to help to create jobs and improve peoples' lives in the difficult economic times that lie ahead.
Just how difficult the economic times ahead may be is not yet clear, but all, including the UK government, agree that if it proves impossible to conclude an agreement with the European Union on advantageous terms then there will at least be a period of disruption in terms of trade and other matters. We should know the outcome in the near future, but in the meantime the Chancellor's statement on government spending for the next year or so did give us some much-needed, if in the event rather unwelcome, further information on the Shared Prosperity Fund (SPF), which is intended to replace the EU structural funds for regional development that have formed such a critical part of the funding for Welsh universities for the last 20 years. To put the university element of that funding in context, Welsh European Funding Office money formed around 25% of the support for Welsh universities in the last decade or so. The Chancellor's statement on the Comprehensive Spending Review did not mention universities at all, and it is now clear that SPF funding will not be channelled through Welsh government, and will be much reduced in the initial phases at least. Further, there is only a potential implicit role for universities. The process for allocating funding will not be announced until the spring, but I have to say that this is not very positive news and is very far from what was originally promised and what might have been expected.
On the plus side, while there is still time Cardiff University continues to secure very significant new awards from the European Commission's Horizon 2020 Programme. Professor Roberta Sonnino of the School of Geography and Planning has won £582k for her work as part of the 'Building pathways towards FOOD 2030-led urban food policies' consortium.  The overall project is supported by a grant of €12 million and is aimed at meeting the challenges of providing European citizens with affordable, safe and nutritious food and of creating healthier and more sustainable City Region Food Systems. The project will continue beyond the end of the transition period of course and is a significant achievement for Professor Sonnino.
Staying on the theme of research, congratulations are due to two Cardiff researchers who have won the new and highly prestigious UK Research and Innovation (UKRI) Future Leaders Fellowships (FLF). Dr Dayne Beccano-Kelly, soon to be joining the School of Medicine and the Dementia Research Institute at the University, is researching the earliest stages of Parkinson's disease and what can go amiss even before the clinical signs first appear. Dr Beccano-Kelly is also passionate about raising awareness on the issues of black scientists in STEM, their disproportionately low numbers, and the barriers that black scientists face. The research of Dr Jose Camacho Collados of the School of Computer Science and Informatics, who has likewise won an FLF, focuses on Natural Language Processing (NLP) and how computers can understand language, improving NLP models so that they can be more interpretable. Cardiff University is part of a major consortium, led by Edinburgh University, that will help shape these future research and innovation leaders through the Future Leaders Fellowships Development Network. Professor Claire Gorrara leads the Cardiff University activity, which will include a focus on the increasingly important topic of improving research culture.
In other research news I am delighted to report that Professor Colin Dayan has been appointed as the inaugural Director of the new Joint Research Office (JRO) with Cardiff & Vale University Health Board. The JRO has been long in the gestation but has now finally come into being after years of planning and thought. The aim is to be able to undertake clinical research jointly, as the name implies, so that is it is focussed in such a way as to bring about clinical improvements that benefit patients by using our joint resources and ability to acquire external funding in the optimum way. This is a critical step forward for both our organsations and it is a pleasure to congratulate Professor Dayan on his appointment.
November has also been Islamophobia Awareness Month, which aims to improve the public understanding and awareness of Islam and what it means to be Muslim. The Student Race Equality Steering Group took the initiative to invite Muslim Engagement and Development (MEND) Cardiff to address our students, staff and members of the public about the causes of Islamophobia and how to combat disinformation. You can read more about the event and the activities of the group here.
Finally, and to end what has been rather a long email on another positive note, I am pleased to report that since my last update on the matter the University finances have seen considerable improvement because of stronger student recruitment than we had thought might be the case in the midst of the global pandemic. Our decision to maintain a blended learning model, ensure a COVID-secure campus and set up our own screening service, along with extensive student support, has given our students the confidence to attend in person but also the option of undertaking remote study if they wish. As a result the anticipated deficit for the year has already narrowed considerably by comparison with earlier projections. Because of the exceptional uncertainty surrounding student recruitment this year, it has been agreed that the budget will not be finally agreed until December. When it has been agreed I will be in touch again to update you with the figures. I anticipate being able to set out the position along with my UEB colleagues at an all-staff webinar on 16 December and, as I say, for the news to be relatively good by comparison with the way things appeared earlier in the year.
With best wishes,

Colin Riordan
Vice-Chancellor
Read about our strategic direction and focus on research and innovation, education, international and engagement.