Testing update and NHS Wales co-operation
16 October 2020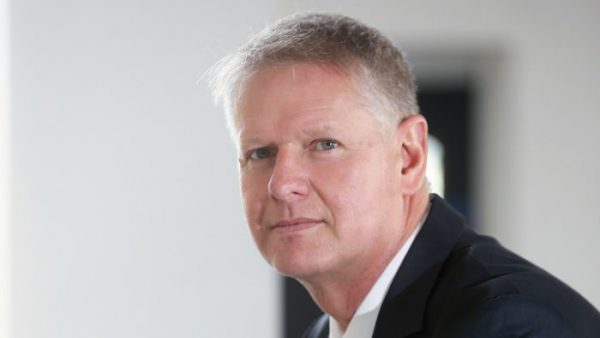 Read a message from the Vice-Chancellor, sent to staff today (16 October 2020).
Dear colleague  
I am writing to update you on the position now that most home students are back in Cardiff and in-person teaching is underway across our academic Schools. Before saying anything else, I want to thank you for the commitment and dedication you have shown to ensuring that we continue to deliver the best possible teaching and learning experience to our students. I know how much our students appreciate the support they are receiving, and how conscious they are of the efforts we are making to ensure they can experience as much of university life as possible given the extreme conditions we are all living and working under. In everything we do we work in close partnership with Cardiff and Vale University Health Board, Public Health Wales, Cardiff City Council and Welsh Government. Our key policy decisions are taken in consultation with them, and of course at all times we continue to observe Welsh government regulations in relation to coronavirus.
I emphasise this partnership working because it is important to recognise — in the context of what has been happening across the border in England in recent weeks — the distinctiveness of the approach to controlling the pandemic that has been taken in this University, in the city of Cardiff and in Wales more generally.
Firstly, the Cardiff University Coronavirus Taskforce (CVT) has worked extremely hard to ensure that our campus is as secure as possible for teaching purposes. The expert group has carefully considered all factors, including aerosols, droplets and fomites, and has ensured that all possible measures to mitigate infection spread have been taken. I think we can be confident that the risk of infection in our teaching rooms is very low. As long as nobody lets their guard down in respect of social distancing, face coverings where appropriate, and handwashing, particularly when outside the classroom on breaks, especially during social interactions or when walking around buildings with others. This is a message senior staff heard on Tuesday from colleagues working in partnership at Public Health Wales (PHW), Cardiff and the Vale University Health Board, and Test, Trace, Protect (TTP) also emphasised that transmission has been occurring predominantly in households and in social settings with inadequate covid precautions.
Secondly, you will remember an enhanced level of coronavirus restrictions was introduced in the Cardiff area on 27 September, stipulating that households should not mix either in private homes or in hospitality venues, and advising against most travel in and out of the area, unless this is for work, education, or a limited range of other essential reasons. These measures, and others, anticipated many of those now being introduced in some areas of England.
Thirdly, and importantly, the TTP system in Wales has from the start been run by local authorities working closely with PHW. This approach uses experienced local teams operating in a closely co-ordinated manner. Wales has not outsourced TTP to a centralised private provider, and the University has an excellent relationship with the Cardiff Council TTP team.
As a result of our close working relationship with the TTP team, when an increase in student cases in our Talybont Student Residences was observed, they were able very swiftly to deploy a team of nurses who have carried out over 1,200 swab tests since the weekend, and to set up a fully operational mobile testing unit on site on Monday morning. Our own in-house screening service is also available on the Talybont site, and between us we have a unique capacity in the UK. No other university or indeed location has an NHS testing unit devoted exclusively to students, and very few have the capacity to administer asymptomatic saliva tests at scale in the way that the Cardiff University Screening Service does (500+ per day, with capacity set to increase). Claire Morgan, Pro-Vice Chancellor for Education and Students most recently wrote to students outlining the testing options available to them yesterday. 
The results from both testing services are included in the figures we share on a daily basis for confirmed coronavirus cases among our staff and students.
I am conscious that one consequence of such a level of testing and screening is that it may increase concern among some of our colleagues worried about providing in-person teaching. While our screening programme will give us rich data on the prevalence of the virus and allow us to intervene quickly and in ways that are far more effective than the blanket measures that are necessary when there is an inadequate regimen of testing and tracing, it does mean that more cases will come to light. The fact that we know about the prevalence of the virus should offer some reassurance as it allows students and their flatmates to self-isolate, protecting the campus and reinforcing covid security, as in the Talybont example above.
Pausing or ceasing in-person teaching would come with significant disadvantages and risks. We must avoid a position where students feel that they would prefer to return home, thus potentially spreading infection across the country. There is no evidence that avoiding classroom settings would significantly reduce infection rates, given the measures that we have instituted. It is also important to remember the other health issues we should consider apart from coronavirus, the mental health of our students chief amongst them. A temporary pause would at most buy time to take further steps, but it is not clear what those steps might be, while the negative effects on students deprived of structure and personal interaction could be more damaging.
The majority of our students have come to Cardiff to benefit from a high-quality blended learning experience, some after a post A-level summer that was radically different from what they would have wished for. Indeed, this is a generation whose education and development have, since the onset of the pandemic, been dramatically disrupted in a whole host of ways. We should fully appreciate that the great majority of our students are following the safety measures and guidance. The CVT is confident that our screening service, working in tandem with the Cardiff-based TTP service, will in due course lead to a reduction in cases after this initial increase. While, inevitably, large numbers of students will be self-isolating for two weeks at a time, those who are not can go about their normal business within the guidance and the law, and the self-isolating numbers should reduce too.
I know it would be helpful if staff could hear first-hand from the public health experts we are working so closely with, and I'm pleased those colleagues are able to join us for an all-staff webinar: 
Dr Gwen Lowe, Consultant in Communicable Disease Control, Public Health Wales
Ms Fiona Kinghorn, Executive Director of Public Health, Cardiff and Vale University Health Board 
Ms Isabelle Bignall, Test, Trace and Protect, Cardiff Council.
You have already received an invitation for Wednesday afternoon with instructions on how to join. You can submit related questions in advance to internalcomms@cardiff.ac.uk before 12:00 on Tuesday 20 October, ask questions during the webinar, and it will be recorded for those who cannot attend.
I am very grateful to them for agreeing to speak to our staff. The webinar will offer an opportunity to put questions directly to the Public Health experts, and I hope that we will be able to provide further reassurance to those worried that we are finding the balance between ensuring the safety of staff and students and controlling the spread of the virus, without imposing blanket measures that might have serious negative effects.
With best wishes
Colin Riordan
Vice-Chancellor
Read about our strategic direction and focus on research and innovation, education, international and engagement.