Coronavirus (COVID-19) testing and support
16 October 2020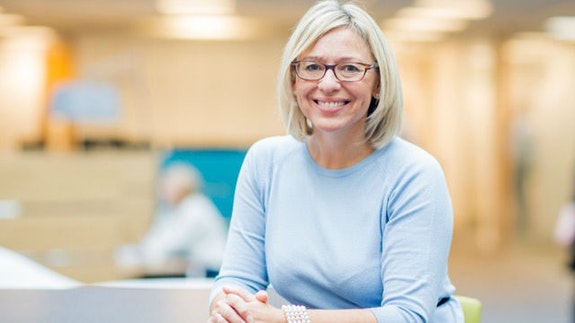 Read a message from Claire Morgan, Pro Vice-Chancellor for Education and Students sent today (15 October) regarding coronavirus (COVID-19) testing and support.
Dear Student,
Firstly, I wanted to thank all of you who have recently participated in the NHS testing at Talybont and have been following the related guidance. The Mobile Testing Unit in Talybont has tested over 1,200 students so far and is now available to all of you in Cardiff who have coronavirus (COVID-19) symptoms – you can book here.
I am aware of how much information is currently being shared with you, and I wanted to share with you a summary of the different testing options and support available to you.
If you have symptoms
If you are suffering from coronavirus (COVID-19) symptoms you should book an NHS COVID-19 test immediately. You can do so through:
The dedicated NHS Wales Mobile Testing Unit (MTU) in Talybont, open to all symptomatic Cardiff University students until Sunday18 October – you can book here.
Other testing options from NHS Wales testing include:
a new testing centre opening tomorrow afternoon (Friday 16 October) on Museum Avenue
a drive-through testing centre at Cardiff City Football Club
home test kits (may be subject to availability).
As you will already be aware, the NHS is under great pressure and all these services can get very busy (hence the MTU at Talybont). If you continue to have issues booking a test, please get in touch with Student Connect.
If you live in University Hall and are displaying symptoms, you can also access a new Mobile Testing Unit at Cardiff Metropolitan University's Cyncoed campus, from Monday 19 October. We will share further information with University Hall residents in due course. However – if you are living in University Hall and displaying symptoms, please make use of the above options now, rather than wait to get tested.
Please note that it is important you book an appointment using the above links before going to any of these locations.

If you do not have symptoms
If you do not have symptoms, you can use our own Screening Service. This is different to NHS Wales testing, and is open to all students who are not currently showing symptoms of coronavirus (COVID-19). You will be invited to use this service every four weeks, and can choose to attend an appointment at College House, Hadyn Ellis Building or Talybont Social Centre (however, please remember – you should not attend if you are self-isolating).
Test results
It takes a minimum of 72 hours for the results to be processed.
If you have been tested and the result was positive, I wish you a speedy recovery. If you have been tested and the result was negative, but you still have to self-isolate because someone you live with received a positive result, don't forget to update us on SIMS. This is key to making sure we can support you, and that you can continue your learning if well enough.
The updates you give to SIMS feed into the University's figures for coronavirus cases, which are updated on our website daily.
If you have any questions about tests, a new Intranet page gives you more detail.
Where to find support
We understand that self-isolation can be difficult and stressful, and it is important that you know what to do, what to expect and are able to access the appropriate help, support and information. It includes how to access food delivery services and how to secure counselling and wellbeing online appointments. You can contact Student Connect if you need any further support.
Thank you again for your co-operation; I really appreciate your patience and adherence to the guidance.
Please keep us updated with your situation – and keep checking your emails.
Best wishes,


Claire Morgan
Pro Vice-Chancellor, Education and Students
Read about our strategic direction and focus on research and innovation, education, international and engagement.