Campus updates from the Pro Vice-Chancellor: 24.08.20
25 August 2020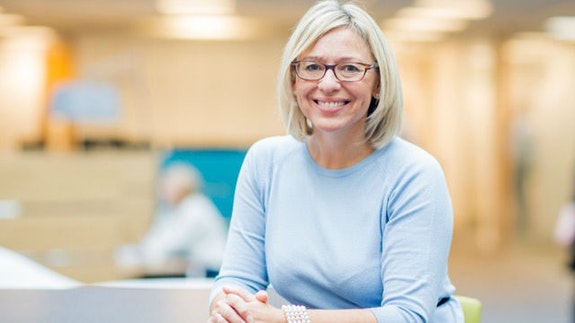 Read a message from Claire Morgan, Pro Vice-Chancellor for Education and Students sent today (24 August) regarding planning for the 2020/21 academic session.
Dear Student,

As September nears, the University has introduced a new coronavirus (Covid19) Community Commitment for all our students and staff. It sets out the responsibilities we will all have to take to keep one another safe and is written in the hope that we can treat one another in an open, positive and respectful manner. Further updates on the safety measures we are putting in place ahead of the new academic year will be the focus of my next message.
Digital learning
In this message I am pleased to share a new resource with you: an introduction to online and digital learning at Cardiff University. It has been created to help you prepare for the year ahead and to feel confident with the online elements in your programmes.

We know that this will be an unusual year with a greater emphasis on digital learning. I want to assure you that we will continue to offer you a high-quality, engaging learning experience – one that will help you succeed.

This resource will help you to become familiar with our approaches to learning and teaching. It has also been designed to signpost you to a variety of services available across the University which will enable you to get the most out of your studies. I would encourage you all to use this information to prepare for the new semester and refer to it throughout the year.
We are also updating other, existing policies, such as the Safety Net Policy and the Extenuating Circumstances Policy. We will update you on those as they are finalised.
Student Connect
Staying on the topic of support, I'd also like to mention our new Student Connect service. This is now your first point of contact if you need support while studying with us. To get in touch with the team, you can email: studentconnect@cardiff.ac.uk call them (+44 (0)29 2251 8888) or you can visit the Student Support and Wellbeing team intranet pages and address questions to our new chatbot, available 24/7.
Library click and collect service
Ahead of the return of many of you to campus, several of our services are already up and running again with new safety measures in place. This includes our library service, which is operating a 'click and collect' service from the Arts and Social Studies Library. It's available Monday – Friday, 09.15 – 16.15 and can be accessed via LibarySearch
You'll receive an email when your request is available for collection and be able to book a collection time to suit you. If you find yourself unable to visit the library yourself (e.g. because you are required to self-isolate), you can always nominate someone to collect the books on your behalf. Further click and collect points in the Health and Trevithick Libraries as well as study spaces for the larger libraries, will be ready in September.


I hope these updates continue to be helpful ahead of your return in September. We have been working hard in preparation, and looking forward to seeing you all in the coming weeks.

Best wishes,

Claire Morgan
Pro Vice-Chancellor, Education and Students
Read about our strategic direction and focus on research and innovation, education, international and engagement.