Campus updates from the Pro Vice-Chancellor, Education and Students: 26.08.20
28 August 2020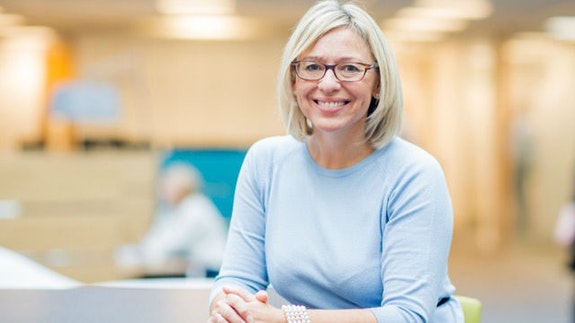 Read a message from Claire Morgan sent to students on the 26 August regarding testing and other safety measures.
Dear Student,
We understand some of you may be nervous before packing your bags and starting your journeys back to Cardiff, so I am using today's message to give you an overview of the safety measures now in place to keep you, our staff and the wider community safe during the next year.
University covid-19 testing service
We know how important it is to ensure that cases of Covid-19 in Cardiff stay at the low levels currently being reported. Essential to this strategy is the University's decision to offer a programme of ongoing coronavirus testing to all our students (and staff) who are asymptomatic.
When you arrive, you will be invited to attend one of our testing stations for a saliva test for Covid-19 by our own University testing service. The test is very safe and nothing to worry about. We will guide you through the process and there will be dedicated staff on hand to answer any questions and queries you may have.
While the test is voluntary, we would strongly urge you to participate and help to protect our Cardiff community. The greater the engagement from you all, the greater the impact the testing service will have in terms of keeping us all safe.
In the unlikely event that any student (or member of staff) should test positive, they will need to self-isolate and to follow current guidance available through Public Health Wales. If they live with others, all other household members must also stay at home and self-isolate. We are working closely with the NHS to provide additional support should it be required.
You will receive more detail on the testing service in the weeks ahead. When it comes, please take some time to review this information. It will help you to understand the process and provide clear step-by-step instructions. There will also be opportunity to contact support staff should you have any questions or queries.
Additional safety measures
Testing is only effective as part of a range of wider safety measures that both the University and city of Cardiff have put in place over the summer. Please remember the two-metre social-distancing requirement will be in place at the University regardless of changes nationally/locally. All our students and staff on campus will also be provided with a pack of reusable face-coverings, which you'll need to wear whenever you are in our buildings (with some specific exceptions e.g. when speaking in a seminar while maintaining social distancing), and on public transport.
By wearing face coverings and maintaining two-metre social distancing, you are not only keeping one another safe but, by doing so, you will not be deemed to be a contact of anyone who tests positive for Covid-19. This will significantly reduce the chance of you also being required to self-isolate for 10 or 14 days. As highlighted in my last message, our University's Covid-19 Community Commitment includes exemptions and escalation measures for those who do not adhere to this guidance.
You can also get a more detailed summary of all the changes we've made since you were last here on our safe campus webpages.
Coach collection open to returning students
Finally – for those of you arriving from overseas, you can be met at the airport by our coach collection service. For the first time, we're making this service available to both new and returning international students. Further details can be found here.
I hope this helps reassure you that your health and wellbeing are our primary concern, and we are putting in place measures to keep you safe during your time in Cardiff.
Best wishes,
Claire Morgan
Pro Vice-Chancellor, Education and Students
Read about our strategic direction and focus on research and innovation, education, international and engagement.