Message from the Pro Vice-Chancellor, Education and Students
13 July 2020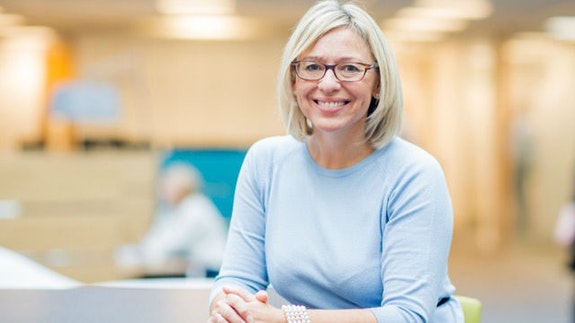 Dear Student,
I hope you have had a good start to your summer break.
Here in Cardiff we have seen a gradual easing of lockdown restrictions, which has been very welcomed as we continue to adapt to the challenges that the Covid-19 pandemic presents. If you are not already aware, it is worth noting that the Welsh Government's response to the pandemic is different to that of the rest of the UK. Health and Education are devolved to the Welsh Government, which means Wales can take some different decisions about the pandemic compared to the other parts of the UK. The Welsh Government's approach has been more cautious than that of the Westminster Government – for example, lockdown restrictions have remained in place for longer in Wales than they have in England, and the two-metre social distancing rule is still in place. If you are interested in the Welsh Government's response, you can learn more here. If you would like to know more about what is devolved to Wales, you can learn more on the Senedd website.
Our planning for the new academic year continues to reflect the latest government and public health guidelines, in the UK, Wales and for Higher Education. In addition to my last email, I am pleased to provide further updates on your education and wider student experience here.

Exam Results
The main period for holding Examining Boards is coming to an end. Our Registry team are now processing your results, and these will be sent to you via email as soon as they have been confirmed. Our Examining Boards have been working to ensure that the safety net policy that we developed earlier this year is being applied so that no student has been disadvantaged by Covid-19.
I thought it may be helpful to remind you that if you find that you have failed any modules in the 2019/20 Spring Semester, under the safety net, you will be permitted a further attempt (the attempt number for the resit will remain unchanged). If you have any questions about your results, please contact your School in the first instance.
My personal congratulations on getting to this point. It has been so inspiring to see so many of you thriving and achieving, especially in such difficult times. For those of you who are graduating, I look forward to seeing many of you at the forthcoming Virtual Celebrations, and share in your brilliant achievements.
 
Your Student Experience
We expect to welcome you all back to Cardiff in the new academic year, and we are continuing to plan how we will provide you with some campus activity as part of a high-quality blend of on-campus and digital education provision.
The details for each programme will be confirmed and shared with you in August.
We are keen that you can contribute to our planning for the new year, and as mentioned in my email on 29 June, our Digital Education Survey is now live and I would encourage all students returning to their studies in September to have their say and complete the survey. Thank you in advance for helping us shape your experience.

If you have not done so already, it is important that you reapply for your student funding for September as soon as possible to ensure that you receive it on time.

Student Partnership and the Students' Union
At Cardiff University we have a strong partnership with our Students' Union and our student body more generally.

In addition, we have been working closely with the Students' Union and I'm pleased to confirm:
Socially distant opportunities for you to re-join a range of over 200 clubs and societies, either in the University, Students' Union building, elsewhere on campus or online
The Students' Union building will operate on a 24/7 basis during the first term, with some possible restrictions at times due to enhanced cleaning
Student Advice will operate face-to-face (but still socially distant) services and continue to offer online appointments. Student Advice will continue to train and support our student-led support groups such as Nightline and Student Minds. 

You can keep up to date with our Students' Union and their plans for 2020/21 via Twitter Facebook and Instagram


Sport
I am also pleased to share how sports will be returning to our campus. As you would expect, we are having to put in place a range of measures to do this safely:
Sports clubs will meet, train and compete in line with guidelines set by the national governing body of each sport as well as government guidance. As is the case in all UK universities, most BUCS competitive team sports between institutions have been postponed until January 2021. Some competitive sport between local universities is being considered during the first term if guidelines allow.
A full group fitness timetable will be operating, and our gyms will be open for both cardiovascular and free-weight training. Our sports halls will also be open for the use of University sports clubs to carry out fitness activities (while maintaining social distancing).
To do all this safely, gym sessions will be bookable, class numbers will be restricted, and class times reduced, floor markings will be introduced where required, and, as elsewhere on campus, we will be carrying out enhanced cleaning
However, our outdoor pitches will remain closed for organised team sport until such time that the government and/or national governing bodies allow sports to return at a community level. We are not yet able to confirm the availability and affordability of external venues for sports clubs in September (e.g. swimming pools).
As the teaching timetable has been extended to maximise our capacity for teaching on campus, we have had to take the difficult decision that Wednesday afternoons will no longer be reserved for sports. However, we will commit to the reintroduction of this as social distancing becomes more flexible, and our usual teaching timetable can resume. 

I hope these emails are proving helpful – we will continue to send them to all students every fortnight over the summer, so please do check your email and the intranet for updates.

Best wishes,

Claire Morgan
Pro Vice-Chancellor, Education and Students
Read about our strategic direction and focus on research and innovation, education, international and engagement.