Vice-Chancellor's all-staff email – November 2019
2 December 2019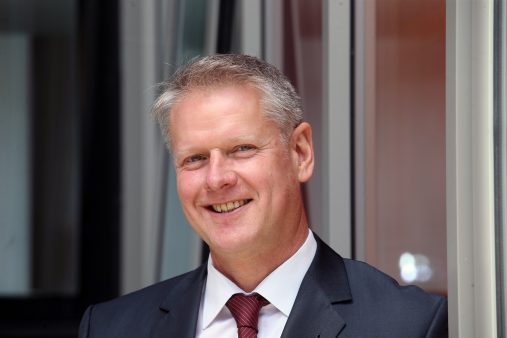 Dear colleague
I'd like to start this email with one or two updates. This time last year I began my November email to you by briefly outlining the disadvantageous financial position in which we found ourselves and touching on the measures that would be necessary to set us on a sustainable track. I explained that in the 2017-18 financial year, our income had only risen by 2.5%, whereas our expenditure had increased by 5.2%. I am pleased to report that our results for the financial year 2018-19 (the last academic year) show that our income rose by 4% and our expenditure by 2.3%. As a result we reduced our annual operating deficit by about two thirds and expect to break even this year. I should stress that I am referring to our underlying financial performance rather than our accounting deficit, which, in common with many other universities, is much greater for 2018-19 because of pensions obligations and other exceptional items. Nevertheless, the dramatic reduction in our operating deficit is good news and shows that the measures we are taking through Transforming Cardiff are having the desired effect so far as our financial trajectory is concerned. There is no room for complacency and there is still much to do, but it is gratifying to see that we are in recovery mode and on track for a secure position over the next two to three years.
In my last email to you and the one in September I talked about the climate emergency and our plans to add our voice to those declaring for the issue. My concern has been that any declaration we make should be substantive rather than merely rhetorical, which meant that it has been important to draw up plans for what we intend to do differently in terms of our response to the climate crisis. This work has been hugely helped by the appointment of our new Dean for Environmental Sustainability, Professor Mike Bruford, whose expertise has already proved invaluable. I am pleased to say that we have made a statement which you can find here outlining our aim for carbon neutrality by 2030 and commitment to a range of measures to enable us to achieve this. In addition to our commitment to divestment from fossil fuels, which we have fulfilled two years ahead of time, we will be reducing our carbon footprint by making upgrades to our estate, revising our travel policies and analyzing the efficacy of Regrow Borneo as a carbon-balancing project. Work continues on reviewing our approach to food outlets on campus, and of course our phasing out of single-use plastic will have a significant effect on our carbon footprint too. In addition, Professor Bruford is carrying out an audit of academic involvement in environmental sustainability, helping to understand where our strengths lie and to facilitate collaboration and the multi-disciplinary working that this area particularly demands. The survey is still open and we want it to be as comprehensive a picture as possible, so if you would like to take part please do, using this link. Over time we will develop a dashboard to track progress on our response to the climate crisis, and I will report back on the results.
As I write we are in the middle of a general election campaign, on the outcome of which even the most accomplished political analysts can only speculate. There are bigger policy differences between the parties than we have seen for a generation, and Brexit cuts dramatically across party lines. I will not attempt to summarise the party positions on higher education here, particularly since education is a devolved matter, although as we know any changes to the student support and university funding system in England tend to have knock-on effects in Wales. Anybody who has not registered to vote has by now missed their chance to do so, but there could be big changes ahead and it is as important as ever to encourage our students to exercise their democratic rights. In terms of research and innovation, both main parties are committed to increasing the share of GDP devoted to this area and we must continue to press for investment in research to be a high priority for any UK government because of its importance for the health, wealth and wellbeing of the people of this country.
As you will doubtless be aware, we are also at the end of a first week of industrial action by the University and College Union. I have written separately on this matter, which is rather complicated this time round, consisting as it does of two separate strands of action, one on pensions and the other on pay and conditions, each of them containing a number of areas that are in dispute. Strike action is underway at 60 institutions in total, with staff at 43 of those taking action on both disputes. To add to the complexity, there are 340 employers in USS and 147 institutions involved in the collective pay bargaining. From a University point of view our priority must be to protect the interests of our students whilst obtaining a fair outcome for all parties to the dispute. I very much hope that a resolution can be found in that spirit and that further strike action can be averted.
Speaking of our students, during November we held our annual celebration of international diversity and global opportunities in the form of Global Week. As well as the Global Opportunities Fair, which gave students the chance to talk to those who had already spent some time abroad and to find out about studying and volunteering opportunities, there was a range of activities aimed primarily at our international students and staff. This included a Staff Network Social, the very well attended Global Village which was a chance to support the great mix of international cultures and food that we have represented on campus, a Language Café, an event on International Employability, a Model UN debate, a Global Quiz and a Cultural Night at Heath Park. By all accounts the week was a success and it is an area that I feel we should be giving more salience. A huge thank you to everybody involved, especially Tom Spare (Student Support & Wellbeing), who co-ordinated the week's events, Annika Axelsen and the wider Global Opportunities team, Katrina Taylor and Saffron McDarren (both from Communications and Marketing), and Bryony Humphries (SUON).
Finally, on November 16 Cardiff University signed the San Francisco Declaration on Research Assessment (DORA). You may remember that this declaration commits us to ensuring that we use research metrics responsibly not only in our promotions procedures, but in the many other areas that might be affected. This was a much bigger project than it might seem, because as with the climate emergency, before making a major commitment it is important to understand the ramifications and ensure that we can live up to the institutional promises we make. Thanks are due to Professor Claire Gorrara for chairing the group which took this work on and to Professor Kim Graham, who steered the proposals through all the necessary approvals. Karen Desborough has been appointed to the post of Responsible Research Assessment Officer, supporting the implementation of the DORA action plan which will include the delivery of training and information sessions on responsible research assessment, and monitoring adherence to DORA principles. This is an important step for the University and I am pleased that we now have the right procedures, practices and people in place to allow us to fulfil our commitments.
With best wishes
Colin Riordan
Read about our strategic direction and focus on research and innovation, education, international and engagement.