Welsh School of Architecture Summer Exhibition
4 July 2019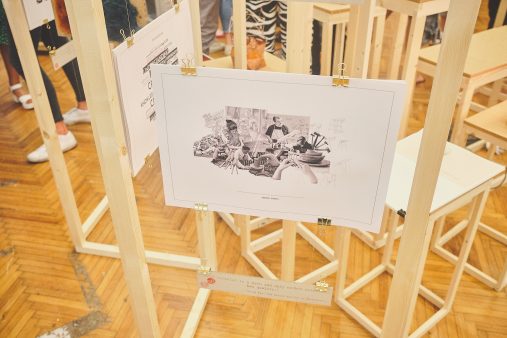 Recently, the Welsh School of Architecture hosted an evening of celebrations to mark the opening of their Summer Exhibition. This annual student-led event showcases the wide variety of work from students across Master's and Bachelor's degrees in the School.
Work presented included a fascinating project from MArch1 students on their ideas for a new centre of music at Llandaff Cathedral and a 3D representation of weather data in London using the Grasshopper Model fabricated using the School's Kuka Robot.
The Welsh School of Architecture offers an impressively diverse range of courses and it was a real pleasure to see such a varied portfolio of work at the exhibition, much of which was created to demonstrate architectural reactions to a variety of real-world issues and contexts. Units presented to the public included: Liveable Urbanism, Environmental Imagination, Local Adaptation, Healthy Communities and Infrastructure Urbanism.
The exhibition is open for viewing in the Bute Building until the 16 July.
Read about our strategic direction and focus on research and innovation, education, international and engagement.