Walking for wellbeing
29 May 2018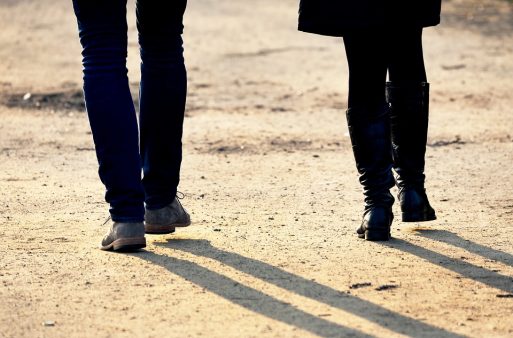 This month I have joined almost 300 members of staff across campus in signing up to take part in an eight-week Step Count Challenge. This workplace challenge, developed by the charity Paths for All, began on 30 April and runs for eight weeks.
58 teams from Cardiff University have entered and I hope everyone is starting to feel the wellbeing benefits of walking.
Two years ago I discovered for myself the enormous difference that walking can make to my wellbeing. I don't enjoy the gym or playing sports so incorporating walking into my daily routine seemed like a good way to get some exercise. I started walking to and from work every day…and not many people can keep up with me now!
Since making that simple change, I've noticed some remarkable benefits: My asthma has improved, my breath power has gone up, my medication has been reduced, I've lost weight, and I feel much fitter and healthier overall.
As well as the physical benefits, walking also gives me a space just to be. We all have busy work lives and spend large parts of our day rushing around but I've found that a calm walk home is really de-stressing and gives a nice segue from work to home.
As such a big advocate of walking, I couldn't pass up the opportunity to take part in the step count challenge! I'm joined on my team – Senior Moments – by my fellow UEB members Karen Holford, Amanda Coffey, and Claire Sanders, and my Business Manager, Tom Hay. So far we've totalled 1805159 steps between us, placing us in the top 20 Cardiff University teams. But as fun as it is to get a little competitive, it's not where we place that matters. It's the fact that we're all seeing improvements in our wellbeing by simply making small changes in our routines. Whether it's taking the stairs or getting out in the sunshine for a lunchtime walk, it all adds up and makes a real difference.
The step count challenge may end after eight weeks but walking for wellbeing is a long-term lifestyle change. So join me in making walking part of your daily routine all year round – it'll do your wellbeing as much good as it has done mine.
Read about our strategic direction and focus on research and innovation, education, international and engagement.