UEB, 20 March 2017
20 March 2017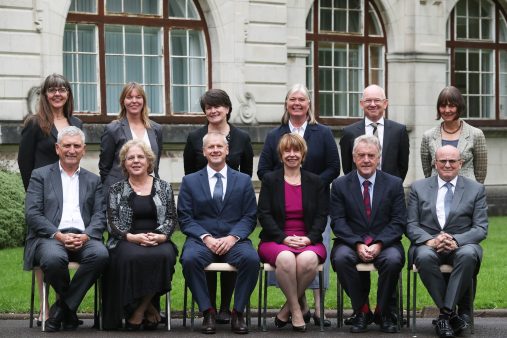 UEB received a presentation from Cubane Consultants on the University's professional services' data. The Uniforum data provides benchmarks at each level of professional services activity based on a statistical model, normalising operations costs to account for scale and research intensity.  The data will be presented to the senior staff.
UEB received the latest drafts of The Way Forward 2018-23 sub-strategies. It was agreed that the format of each of the sub-strategies should be standardised and that Communication Team would be reviewing them and ensuring consistent language.  A discussion on the possible high level KPIs and to ensure that those chosen will influence desired behaviour.  It was agreed the strategy, the sub-strategies and recommended KPIs would be received by UEB next week.
UEB received the final response to the REF consultation.
UEB received the following regular reports
UEB received the quarterly report on the Compound Semiconductor Centre.
PVC College of Biomedical and Life Sciences monthly report
Chief Operating Officer's monthly report
PVC International and Europe monthly report
Read about our strategic direction and focus on research and innovation, education, international and engagement.