Embracing speak week
7 February 2017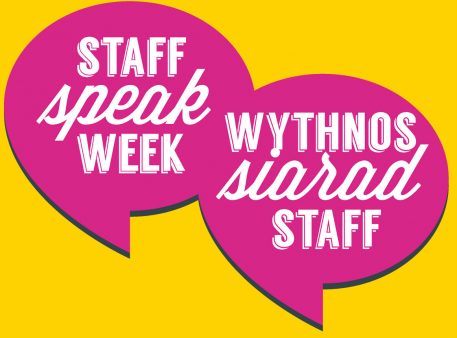 We are an innovative and ambitious university currently going through a major process of change. It is important to communicate this change and to listen to different views from across the university.
This week is student and staff speak week – an opportunity for both students and staff to give their feedback to help us make this the best place to work and study.
Student speak week is organised by the Students' Union and students are encouraged to engage with their body of over 1,000 student representatives to share their thoughts on all aspects of being a student here. Students can also tell us what they would do if they ran the University. Read more about student speak week and what was accomplished last year in response to student feedback
Staff speak week this year focuses on four large staff events which include an exhibition with over 20 stands, giving staff the opportunity to input into changes taking place, tell us what they think, and get support to help them learn and develop in their roles. Each Pro Vice-Chancellor from our three Colleges, and our Chief Operating Officer for Professional Service staff, are leading on an event which also includes a seminar with other members the University Executive Board, giving staff the opportunity to ask questions. There are also lots of workshops taking place to help staff development such as how to improve your digital workplace and CV skills. Staff can register here.
The week culminates with the 2017 staff survey, an opportunity for all staff to tell us what they think about working here.
I'd like to encourage all staff and students to embrace these opportunities, think about new ways of doing things, and challenge us to improve and develop.
Read about our strategic direction and focus on research and innovation, education, international and engagement.