Supporting those hidden figures
8 February 2017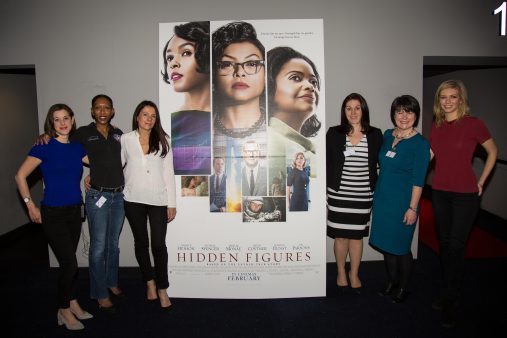 It's been an important and encouraging couple of weeks for the promotion and support of women in STEM.
Last week I was delighted to hear that the Welsh Government has accepted all the recommendations outlined in the Talented Women for Successful Wales report that I co-authored with Professor Hilary Lappin-Scott from Swansea University.
The report focused on the four main themes of education, recruitment, retention and promotion. I was particularly pleased to see Skills and Science Minister, Julie James show her support for making improving gender balance in STEM a theme in educational policies and programmes for teacher training, curriculum reform, apprenticeships and further & higher education funding.
Here at the University we are continuing to work hard to tackle the gender imbalance in STEM subjects through our engagement with Athena SWAN, our outreach and engagement activities and our Cardiff Women in STEM Network. I've spoken many times about my personal commitment to ensuring there are no limits on the aspirations and achievements of women and girls in STEM subjects and I'm delighted to see this commitment being echoed by our colleagues in Welsh Government.
Last week I was also lucky enough to attend the premiere of a new film, Hidden Figures, which tells the untold story of three brilliant African-America women working at NASA, who served as the brain behind one of the greatest operations in history.
The film was preceded by a panel of female scientists and engineers, including myself, speaking to an audience of under-privileged girls from schools in Manchester, to reinforce the message that there are no race, gender or class barriers to achieving their ambitions.
Katherine G. Johnson, Dorothy Vaughan and Mary Jackson worked on the launch of astronaut John Glenn into orbit. They overcame adversity and crossed all gender and race lines to inspire future generations to follow their dreams. The film has been nominated for a Best Picture Oscar and if the response of the many girls and their teachers at the screening was anything to go by, it's in with a great chance of winning.
Read about our strategic direction and focus on research and innovation, education, international and engagement.