UEB, 16 January 2017
16 January 2017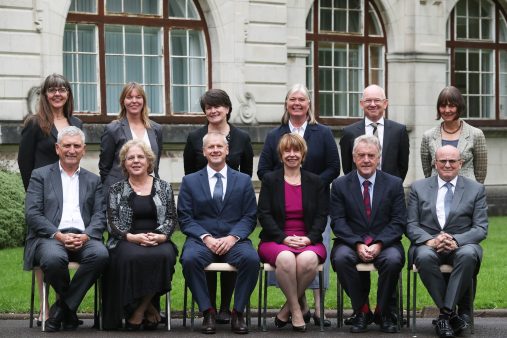 UEB received the draft narrative for the Teaching Excellence Framework. Once finalised, the narrative will be submitted by the deadline of 26 January.
UEB received the draft sub-strategies of the new strategy: Education/Students; Research; Innovation; Civic Mission; and International. The format and content of the draft sub-strategies were discussed; it was agreed there should be more consistency and cross-referencing between sub- and the high-level strategies.
UEB received the quarterly update on University Research Institutes (URIs).
UEB received an update on European Structural Funds activities at the University and approved participation in the new call for ERDF revenue projects.
UEB received a revised Emeritus title policy and approved amendments which included being able to use the title of reader.
UEB received the revised Code of Practice on Freedom of Speech which now takes into account the University's additional duties under the Counter-Terrorism Act 2015, and also clarifies the legal restrictions that apply to freedom of speech.
UEB received the Quiet Room Review Group recommendations and agreed to endorse, the policy would now go to the Governance Committee.
UEB received a report on the progression and enrolment for English Language Programme and International Foundation Programme for 2016/17.
UEB received an update on Hay and Eisteddford Festivals 2016.
UEB received the following regular reports
Chief Operating Officer's monthly report
HR dashboard quarterly report
Deputy Vice-Chancellor monthly report
Read about our strategic direction and focus on research and innovation, education, international and engagement.