Celebrating our excellent people
22 November 2016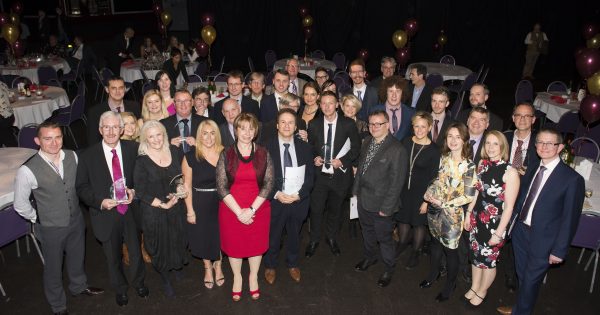 Last night I had the honour to host our annual Celebrating Excellence Awards.  The awards are a celebration of exceptional people who work tirelessly to improve the student experience, encourage innovation in our learning and teaching and who are so creative in how they improve life in our University, our community and in many cases for humanity generally.
The awards are particularly special because every nominee – and there were 178 this year – is nominated by their peers.  So a nomination shows how colleagues locally have noticed the difference people make.  And that the contribution made stands out so significantly that it merits recognition across the whole of our community.
And those 178 people have done so many special – and diverse – things.  The judging panel each year agonises over its task.  It has to narrow down the nominations firstly to a shortlist and then to a winner in each of the eighteen award categories.   Everyone nominated is commended; all those shortlisted are highly commended by the judges and is invited to the dinner and awards ceremony.
So this year's event took place in the Great Hall in the Students' Union which transformed (like Cinderella) into a glamorous, mysterious venue for the evening.  (And later like Cinderella transformed back in this case at the stroke of 11pm!). There was a tangible sense of excitement as we watched films giving testament to what our colleagues have done.  It's rare that we get an opportunity to stop and realise what people in our University do:  the films made us all feel proud of colleagues and of Cardiff University.
I was delighted to announce the special award for life time achievement to Professor Frank Dunstan, School of Medicine, for a career spent supporting and improving research and the prospects of his colleagues and being a constant source of inspiration in the Division of Population Medicine.
Thank you to everyone nominated; to everyone shortlisted and to the overall winners.  We're proud of you.
Read about our strategic direction and focus on research and innovation, education, international and engagement.