UEB, 21 November 2016
21 November 2016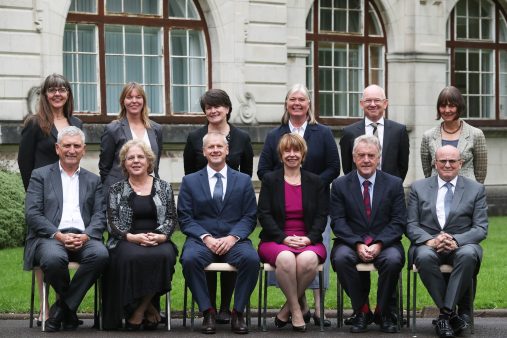 The successful events held to celebrate the launch of the Cardiff-Xiamen Strategic Partnership were noted. The Cardiff-Xiamen joint PhD programme for 2017/18 was also highlighted and that the scheme is now up and running and research collaborations should be encouraged.
It was noted that the latest issues of Cardiff Connect and Diolch which would be issued to all alumni shortly.
The success of the recent Celebrating Excellence Awards event was noted.
It was noted that the Vice-Chancellor had received a complementary letter from the First Minister congratulating the University on the success of the Phoenix Project.
The success of the inaugural Home of Innovation lecture given by Professor Laura Tenison was noted.
UEB received a business case for seed funding to scope the full First Choice Recruitment and Admissions project. It was noted that the project, if implemented, would establish a framework for recruitment and conversion activities, supported by CRM technology and a new applicant portal, with a centralised routine offer enabling an improve student experience.  It was agreed that funding to advance the business case to UEB in January 2017 be approved.
UEB received the draft outline programmes for two new leadership development programmes; both the professorial leadership programme and Deans development programme were agreed to be progressed to pilot.
UEB received and approved the University's submission to the External Affairs and Additional Legislation Committee on the implications for Wales of Britain exiting the European Union.
UEB received the following regular reports:
Deputy Vice-Chancellor's monthly report
Innovation Buildings and Public Realm update
Chief Operating Officer's monthly report
Read about our strategic direction and focus on research and innovation, education, international and engagement.