A local community vision for the future
28 October 2016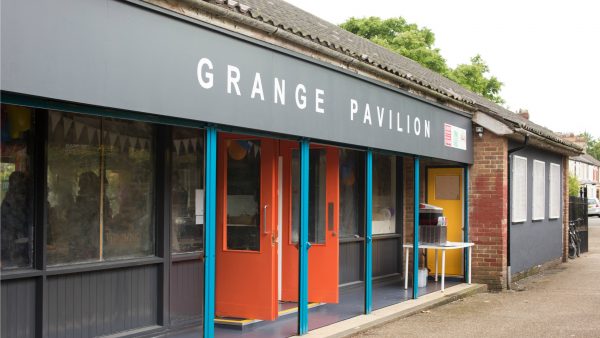 Inspiring and visionary discussions took place at the Bowls Pavilion in Grangetown last week as I attended a workshop and exhibition as part of the Community Gateway flagship engagement project. The day was facilitated by students from the Welsh School of Architecture and included a mix of live music and a walking tour around the local area.
Vaughan Gething local AM (and Cabinet Secretary for Health, Wellbeing and Sport) and Stephen Doughty local MP joined discussion sessions with Grangetown residents,  the Grange Pavilion Project, Grangetown-based arts organisation Art Shell, Grangetown Community Action, visiting Fulbright Fellow Cal-Poly Professor and Director of the San Francisco Urban Program R. Thomas Jones, and Professor Kevin Morgan, Dean of Engagement. The discussions were lively and explored localised, short-term as well as larger, longer-term community improvements. Ideas emerging from the discussion were fascinating and included closing streets for a day to allow children to play, developing online cultural apps and even planting edible crops in unused spaces.
While at the Grange Pavilion I was interested to hear first-hand about the many activities that have already been developed between the University, community and third sector partners as part of the project. In addition to recent improvements at the Pavilion, collaborations include the formation of Grangetown runners (a follow on from the IAAF/Cardiff University World Half Marathon Championships), Grangetown Community Action's Safety Week with local emergency services, cricket sessions, a football-mentoring programme, a youth forum, Stiwdio Bee arts classes, a mental health awareness day, environmental crowdsensing surveys, a community garden, a pollinator garden, a Philosophy Café and even the development of an ice-cream manufacture social enterprise. I think it is fair to say that Community Gateway is an excellent example of how University-community collaboration can lead to significant community improvements. The recent development of a bid supporting a community-led Community Asset Transfer for the Grange Pavilion and grounds will provide a firm foundation for existing and future activities and ensure the project is truly sustainable.
For more information about Community Gateway click here.
Read about our strategic direction and focus on research and innovation, education, international and engagement.