Vice-Chancellor's all-staff email – May 2016
31 May 2016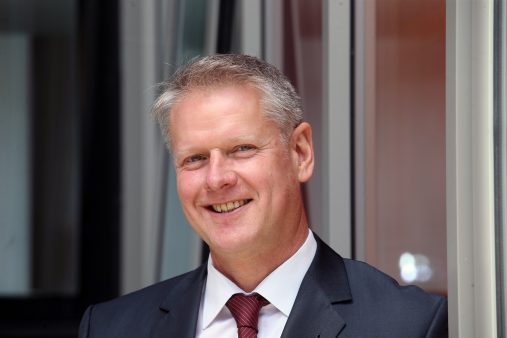 Dear colleague
Since I last wrote, the EU referendum campaign has gathered pace and we are now within a month of the vote. As explained in my previous emails I believe personally that the interests of Cardiff University are best served if the UK remains a member. Whether from the point of view of access to research funding or the free movement of students and staff, we are well served by our membership of the European Union, and the alliances and friendships we have built up over many years — not just in Europe but in the wider world — will doubtless be strengthened still further by a clear vote to remain. Opinion remains divided in the country, but by the time I write to you next this important exercise in democracy will be complete, and I hope that we will be looking forward to a secure future with a minimum of uncertainty. As I said last time it is very important that as many people as possible exercise their right to vote on such an important matter, and so I hope that the message is getting out to our students that they have until 7 June to register (or 8 June for a postal vote) so that they can make their view count on 23 June.
Since my last email the elections for the Welsh Assembly have been conducted and have produced a most unexpected result. As you are no doubt aware, the new Cabinet Secretary for Education is the Liberal Democrat AM Kirsty Williams, who reached an agreement with the First Minister which included the provisos that the Diamond Review recommendations for the future funding of student support and universities should be considered with a view to early adoption where appropriate, and that the overall funding envelope for higher education should be protected. I judge this to be positive news. It is always sensible to be no more than cautiously optimistic when considering how political decisions may turn out, but I am quite sure that the future of universities in Wales and of Welsh-domiciled students will be considered carefully and that it will be possible to reach a solution that will be sustainable into the future. I should like to take this opportunity to congratulate Ms Williams on her election and her new role and I look forward to making whatever contribution we can to resolving the issues that face us over the coming years.
Also since my last email the White Paper on higher education in England has been published and the Higher Education and Research Bill 2016 is already making its way through the various stages of debate. The Bill is on very much the lines that were proposed in the Green Paper last autumn, although it is clear that the government has listened to some of the concerns that were voiced in response. In particular, the intention now is to legislate for dual support for research; that is, there will be a statutory obligation to provide funding for fundamental blue skies research (QR money that is distributed on the basis of REF performance) separately from project funding distributed through the research councils. This is a welcome development that will allay fears about the potential to shift funding from curiosity-driven research to matters that the government might consider priorities. As expected, all research matters for England and the wider UK will be governed by a single new body to be called UK Research and Innovation (UKRI), which will contain all seven research councils to be co-ordinated through a single system of governance as well as Innovate UK and a new subdivision to be called Research England, which will be responsible for REF and the distribution of QR to English universities. QR for Welsh universities will remain a devolved matter (at the moment it is distributed by HEFCW on the basis of the REF results). Again as expected, the Bill contains a provision to abolish HEFCE. As outlined above, the research functions will be transferred to UKRI, while the responsibility for educational matters will be transferred to a new Office for Students (OfS). As its title implies, this body will be responsible for protecting the interests of students — consumer protection if you will — and will also have extensive powers to confer and indeed remove university title in England, if the provisions are passed as drafted. These changes are thoroughgoing and the implications profound; the effects on Wales will be indirect but nevertheless significant. While all this is happening, changes to the quality assurance regime are also being made; so far as Welsh universities are concerned we have consistently argued that we want to remain part of a UK system. It appears that the Quality Assurance Agency is likely to remain responsible for quality assurance in both England and Wales, which would be a welcome development given the uncertainty that has prevailed for the last 18 months or so. Finally, a Technical Consultation on the details of the proposed Teaching Excellence Framework (which will be run by the OfS) has also been published. Welsh universities will want to take part for the same reasons as we want to be part of a UK-wide QA system, in order to retain cross-sector consistency and comparability as well as international visibility.
I realise that is a lot to take in and of course it's my job to ensure that the University is as well positioned as possible as these complex changes are debated, decided and implemented. I'll do my best to keep you informed of key developments over the coming months.
You will be aware that we are also contending with industrial action by the UCU in a dispute over pay at the moment. I would hope that it will be possible to ensure that our students' interests are protected whilst UCU members exercise their right to strike on occasion and to work to contract. I'm sure that both sides are keen to seek a solution and I hope that it will be possible to resume meaningful discussions in the near future. There is no question that times are difficult in financial terms and I can see why tensions have arisen, but in the end there will be a negotiated solution; the question is only how long it takes to arrive at one and how we manage the difficulties we encounter between now and then.
Finally, this month it was a pleasure to receive the Vice-Chancellor of the University of Namibia, Professor Lazarus Hangula, and the Pro Vice-Chancellor for Research, Innovation and Development, Professor Kenneth Matengu. They were visiting in relation to Professor Judith Hall's Phoenix Project, our flagship engagement project that is part of the Welsh Government's broader Wales for Africa initiative. It was an extremely interesting and informative discussion; this is clearly a mutually beneficial project that is strategically important to both sides. The support that the government and population of Namibia need from their national university is very considerable and poses some enormous challenges. Our expertise and research capacity can play an important role and we can learn much that will help us in our own challenges. I look forward to taking these discussions forward in the future.
With best wishes
Colin Riordan
Vice-Chancellor
Read about our strategic direction and focus on research and innovation, education, international and engagement.