Vice-Chancellor's all-staff email – January 2016
28 January 2016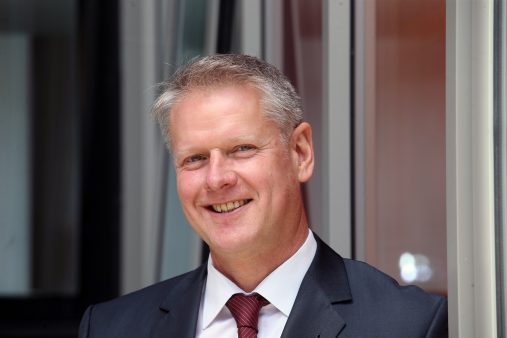 Dear colleague
Normally when I write these emails I try not to start with bad news. In fact to be honest I try to concentrate on good news, but I'm afraid this month that's going to be quite difficult. Since the announcement of the Welsh government's draft budget for 2016/17 (which I mentioned in last month's mail) we have been working intensively behind the scenes to try to get the decision looked at again. In the meantime the Welsh government has brought forward the final decision on the budget from March to 9 February. This means that any changes will need to be actioned urgently.
If the proposed cuts go through, the amount the funding council has available to support universities will reduce from £151m to £87m. That is a huge reduction in one year and the potential loss to Cardiff of about £23m would cut into our core income. I'm afraid it would mean consulting on some very difficult issues such as job losses, particularly because Welsh Labour is deferring any decision on what to do about university funding until the Diamond review reports after the election. The original idea was to get cross-party consensus that university funding should not be an election issue and to allow the review group led by Sir Ian Diamond to produce a blueprint for the future that would be published in the late summer after the election. That approach was predicated on the present funding remaining relatively stable so that we could be reasonably confident that in waiting so long for an indication of how university funding would be put on a sustainable footing into the future we would not be taking unacceptable risks. Unfortunately things have not turned out like that. There is no cross-party consensus on the future of university funding, and the draft budget proposals, if enacted, would plunge universities into crisis with no understanding of what the subsequent solution might be.
Of course we understand that public funding is tight at the moment, but it is not reasonable to expect universities in Wales to have to deal with cuts of 40% or more to our public funding in one year with no prior warning. We are working hard to ensure that a solution is found and we are keeping the Students' Union fully informed. We will also be talking to the campus unions if no progress is made to avert such a negative outcome. The vote will be on 9 February so it might be worthwhile asking your AM what stance they intend to take. This is not just about the fate of the universities, those who work in them and the students who study with us. The future health, wealth and wellbeing of the people of Wales depend on a strong university sector and so I very much hope, for all our sakes, that a solution will be found. I will update you again once the budget has been set.
With best wishes, and apologies for a rather depressing email this month,
Colin Riordan
Vice-Chancellor
Read about our strategic direction and focus on research and innovation, education, international and engagement.