Vice-Chancellor's all-staff email – December 2015
22 December 2015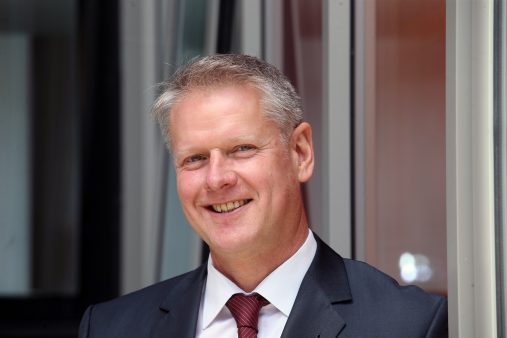 Dear colleague
At our last Council meeting of the year we discussed, as ever, a number of important matters including our investment programme and how it is to be funded, as well as progress on our Way Forward key performance indicators. On the latter, Council noted that research income for 2014-15 had been revised upwards to show an increase of over 15%; this is as a result of a tax rebate that won't be repeated in future years but it nevertheless means that taken with our 6% increase last year, we will have hit our 10% target on average over the last two years. During the course of this year we will have to move from an underlying rate of research income of around £98m to £114m which is a big jump, but we do have some large grants coming through and are taking steps to improve the rate of expenditure on grants all of which will help. The meeting was also notable for being the last one for Mr John Jeans, our Chair of Council, whose three-year term ends on 31 December. John has been an outstanding Chair, guiding our governing body through a period of dramatic and rapid change with huge skill and wisdom. We have made enormous strides as a university since John took office in 2012 and we owe him a great debt of gratitude. John is succeeded by Professor Stuart Palmer, who begins his three-year term as Chair on 1 January 2016. Stuart, who has been a member of Council for two years now, is a distinguished physicist who was Deputy Vice-Chancellor of the University of Warwick for ten years. He is extremely experienced in higher education and I very much look forward to working with him as we negotiate a period of notable uncertainty in the sector.
In my last email I mentioned the various reviews and consultations that are happening both in England and in Wales. Since then the membership and remit of the group reviewing the Research Excellence Framework (REF) has been announced, information on which can be found here. It will be chaired by Professor Nicholas Stern, with a brief to report in the summer of 2016. The vice-chancellors of Aston, Cambridge and Glasgow are on the group, which comprises four women and six men, two of whom are members of the House of Lords. There are representatives from the humanities and the social sciences, as well as from science and engineering. There is nobody from Wales, but the vice-chancellor of Cambridge, Professor Borysiewicz, is well informed on Welsh matters and I'm sure we won't be forgotten. The outcome of the review will be critical for Cardiff as it will be for all research-intensive universities. I'm sure we would welcome a genuine reduction in the amount of bureaucracy that the REF generates whilst retaining the advantages of peer review. We cannot predict the outcome of course, so in the meantime we will continue planning on the best information available.
In less welcome news, earlier this month the Welsh Government published its draft budget for 2016-17, which on the face of it shows a 32% cut to the money available to the Higher Education Funding Council for Wales (HEFCW) for that year, though it may be as much as 40% because of timing differences between financial years. An abrupt reduction of that magnitude would of course have serious consequences for the whole sector in Wales. The announcement does not appear to form part of any policy or plan; it seems a reaction to the constraints of the higher education funding and student support system we have here in Wales. The consequences could be rather serious for all Welsh universities, including Cardiff, and it's not clear that the potential impacts have been fully considered. Through Universities Wales we will of course be seeing whether changes can be made before the budget is finalized in March. We will be trying to make sure Assembly Members understand that Welsh universities would be put at a significant disadvantage; by contrast, in Scotland universities will see a reduction of 3% whilst in England the expensive subjects premium will be protected as will research funding in real terms. The more that AMs are aware there is an issue the more likely it is that we can find a constructive solution, and I am sure that they will be hearing from their constituents in university towns and beyond.
That doesn't seem the best note on which to end a Christmas message so let's remember that 2015 has been a great year for the University. We've built on our spectacular REF success, securing a number of substantial and prestigious grants as well as another Queen's Anniversary Prize. Cardiff University's Brain Research Imaging Centre (CUBRIC) II is nearing completion and plans for the next two buildings on the Innovation Campus on Maindy Road are proceeding well. We have made excellent progress in the National Student Survey and recruitment this year has gone gratifyingly well (which is not universally the case across the sector). We have appointed a design team for the Centre for Student Life and the refurbishment of teaching rooms is starting to take effect across all our campuses. I'm very aware that all these successes happen because of the hard work, dedication and ability of colleagues in all parts of the University. Your efforts are much appreciated. While sparing a thought for those colleagues who keep the University going across the holiday period, let me wish everybody a happy, peaceful and restful Christmas and New Year.
With best wishes
Colin Riordan
Vice-Chancellor
Read about our strategic direction and focus on research and innovation, education, international and engagement.