Exciting time for learning and teaching
21 April 2015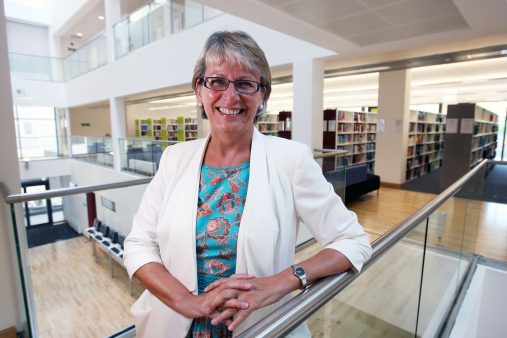 This morning we hosted an update on our education portfolio of work which aims to transform learning and teaching at Cardiff University. Over 200 colleagues came to find out exciting developments such as our improvements to physical learning spaces to refurbish 70 rooms a year until 2020; our Centre for Education Innovation which will provide access to resources, training and support to help colleagues deliver innovative learning and teaching practice; and our Centre for Student Life which will be an iconic new building on Park Place, housing all of our Student Support and Wellbeing services which we are developing in partnership with the Students' Union.
There was a high level of interest and colleagues were curious as to how they can get involved to help drive change. Everyone was encouraged to ask questions and those involved in the projects were available to share the detail of pilots. Over the next six months there will be even more opportunities for us to engage with our stakeholders to ensure that our changes are meeting their needs.
The event reminded me of how far we have come over the last year with funding confirmed for many projects and lots more in the pipeline. It's a very exciting time for learning and teaching at Cardiff University.
If you are a member of staff and would like to attend you can find out more here.
Read about our strategic direction and focus on research and innovation, education, international and engagement.