Understanding our challenges
5 December 2014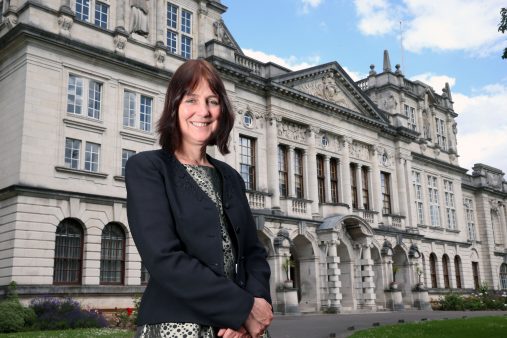 Colleagues on the University Executive Board had told me that hosting one of The Way Forward – Making it Happen workshops is fun. However, I was still a little nervous. Only six months at Cardiff I feared that I would not have the institutional knowledge required to make the event a success.  I needn't have worried, of course. The workshop brought together a group of colleagues from across the University to talk about their ideas for The Way Forward, how they can contribute, and the relevance for them back in University life. Everyone had put themselves forward to attend and this showed. The ideas and conversation flowed.
Networking was high on everyone's agenda and there were lots of links developed amongst colleagues, as well as an understanding of other people's challenges.
One thing that really struck me was the openness of the group to embrace change and the enthusiasm to take ideas and suggestions back to our respective places of work. One thing I took away was a greater understanding of the challenges colleagues face. I liked hearing the details about research contract negotiation, how we train pharmacists, how project management works…the range was enormous. Ideas were also shared from previous places of work. I found out from one colleague who used to work for a major Welsh utility provider that a "Friday film" had proved a hit. The little films allowed individuals from across the organisation to share their work, their day or their ideas. Certainly an idea for the future.
I'd encourage you to attend a workshop – find out more here.
Read about our strategic direction and focus on research and innovation, education, international and engagement.