Chancellor Kicks the Can of Full Fiscal Consolidation beyond the General Election
17 November 2022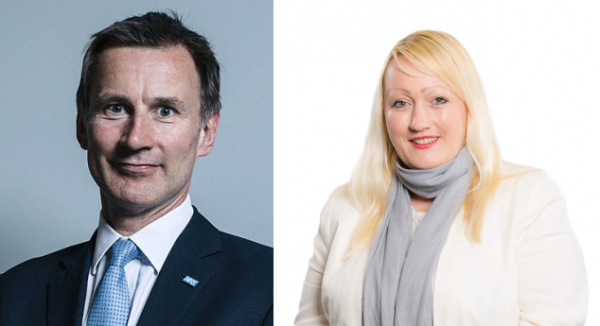 Facing a sea of red ink in the Office of Budget Responsibility's grim economic outlook, the Chancellor chose to protect key areas of spending on health and education… at least until the next General Election due in two years' time.
With Hunt promising that "the United Kingdom will pay its way", the OBR set out a picture of high inflation and low growth that laid bare the UK's dire state of economic affairs. Record inflation will continue at 9.1% in 2022 and 7.4% in 2023, GDP growth is set to fall to 1.4% in 2023, and unemployment set to rise from 3.6% to 4.9% in 2024.
This combined economic hit from energy costs, inflation and low growth will reduce household disposable income by 7% over the next two years – the largest drop since records began. By 2027, Welsh incomes will be £10,300 lower than had the pre-financial crisis trend been sustained. 
Hunt promised that about half of the £55 billion fiscal 'black hole' would be funded from tax increases, and about half from spending cuts – mostly that would fall in the last three of the five year forecast term. 
Tax rises would come from freezing the tax thresholds until April 2028 – meaning that more taxpayers will be 'dragged' into higher tax bands as their earnings increase. The 45p rate will now be paid on incomes above £125,140 rather than £150,000. This change will approximately double the number of Welsh taxpayers who pay the 45p rate of income tax. The tax-free thresholds for Capital Gains Tax and taxes on dividends will be reduced, and new windfall taxes will be levied on energy profits and electricity generating companies. 
The NHS in England will receive a budget boost of £3.3 billion in each of the next two years, and schools in England will receive an additional £2.3 billion per year. Along with significant (but mostly temporary) Business Rate cuts in England and an additional £1 billion on social care next year, this additional spending on public services that are devolved to Wales means the Welsh Government will automatically receive a £1.2 billion 'Barnett consequential'. These funds can be used to meet the extreme pressures in the Welsh NHS and social care sector, or for other areas of demand in next month's Welsh budget.
Capital spending is being cut in real terms through 2027-28. The Chancellor did, however, recommit to a number of major rail schemes that are categorized as "England-and-Wales" projects yet lie nowhere near Wales: Northern Powerhouse Rail, HS2 from Birmingham to Manchester, and the Cambridge-Oxford East West Rail. This continues the oddity whereby Scotland and Northern Ireland get a huge Barnett capital funding boost from UK government spending on these projects; Wales will again be left wanting for major UK-funded rail investments. 
Turning to the cost-of-living, households face another rise in energy bills in April 2023 as the cap on the typical annual bill increases from £2,500 to £3,000. A repeat of this year's targeted payments will offer some reprieve to pensioners and those in receipt of means-tested and disability benefits; however most other households will still be paying nearly three times as much on energy as they did three years ago.
What can we take away from today's announcement? Higher inflation has significantly eroded the Welsh Government's day-to-day budget to the tune of over £500 million in 2024-25. The better news is that the consequentials from additional NHS, social care and education spending in England could offset about four-fifths of this hit. But this still leaves a big budget shortfall in the meantime. There will still be plenty of difficult decisions for the Welsh Government at next month's budget.
***
Notes:
The Additional Rate of 45p is actually two separate rates: a 35p UK government rate plus a 10p Welsh Government rate
The WFA team will be publishing a full analysis of the Welsh budget outlook in a new report on December 5th. Sign up here to join us at the free launch event in Cardiff.
Join 35 other subscribers