Introducing International Open Access Week 2022
24 October 2022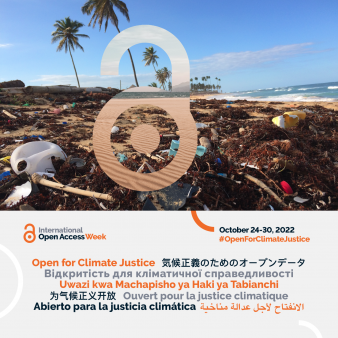 To mark the first day of International Open Access Week 2022 we have put together a special edition infographic to illustrate Cardiff University's OA publishing activity over the last 12 months. Open Access Week is held annually to inspire momentum towards open and equitable sharing of knowledge worldwide in order to maximise the societal, academic, and economic impact of publicly funded research. This year's theme seeks to encourage connection and collaboration among the climate movement and the international open community.
Cardiff University supports Open Access  through a variety of channels The institutional repository ORCA provides a showcase for staff and student publications and PhD theses, and makes the full text available via the Gold or Green open access routes wherever possible.
The University has signed up to nationally negotiated "Read and Publish" agreements with 25 publishers, with more in the pipeline for 2023. The agreements enable Gold OA publishing at no additional cost for eligible Cardiff University corresponding authors across an extensive range of academic journals . The agreements span a range of publishers including large international publishing houses, University Presses and small learned society publishers. Cardiff University staff and students can find full details of these on the staff and student intranet pages. The University also has an Institutional Open Access fund to enable Gold OA publication in fully Open Access journals.
Cardiff University Press operates on a diamond open access model for all its journals, with no fees for author or reader. The Press launched an open access monograph publishing initiative in 2020, with three new monographs published over the last few months. The University also supports a variety of not-for-profit open access monograph publishing initiatives including Open Library of the Humanities, Open Book Publishers, OAPEN and Directory of OpenAccess Books (DOAB).
To find out more about our open research support initiatives, check our daily blog posts throughout the week, and follow us on Twitter @CUOpenResearch.
Helen Sharp, Scholarly Publications Specialist, ULS Open Access Support Team