Cardiff University Research Data Repository: supporting open access to research data
26 October 2021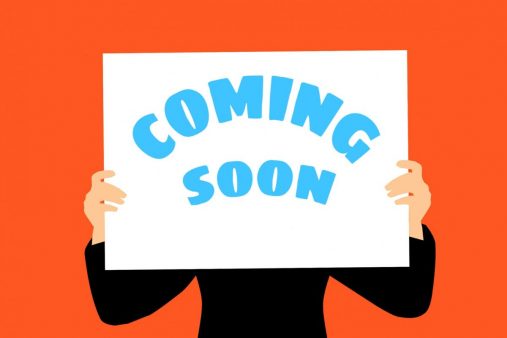 by Kellie Snow, Research Data Manager, University Library Service
For the past few years Cardiff University has been working towards the implementation of a fully-fledged institutional research data repository. This work is now almost completed, with the repository due to launch by the end of 2021. Having an institutional data repository provides our researchers with an additional avenue through which to openly share their data with the world, supporting our commitments to open research. This blog post outlines some of the features of the service and how they support the concept of open data accessible to all.
The new Research Data Repository, which will be available to all research staff and students, is powered by the Jisc Research Repository Plus Service. This provides a data repository with secure storage plus an integrated digital preservation system, ensuring the long-term curation of datasets throughout their retention period. Datasets will be allocated a Digital Object Identifier (DOI) upon publication, aiding discovery and citation.  Other functionality for depositors includes allocating licences to datasets, applying embargoes, and a restricted access level for more sensitive datasets that will be made available early next year.
The new service builds upon an existing process available to University EPSRC researchers, which enables them to publish dataset records via the Research Portal (our Current Research Information System, or CRIS) and make data files available on request. The Research Data Repository will allow researchers to deposit their data files at the same time, and once the dataset is published these will be openly available for others to download. We have worked closely with Jisc to develop a bespoke integration between our CRIS system and the Jisc Research Repository, so that researchers can continue to use the existing data publication process, but with more enhanced features. It's meant more work before the repository can be fully launched, but we hope this approach will benefit our researchers through continuity of service and increased metadata from the integrated systems.
All of these features will ensure that data correctly published in the new repository is well on its way to being FAIR. The FAIR data principles, which stands for Findable, Accessible, Interoperable and Reusable, have gained traction with funders, publishers and organisations, as a framework that emphasises the importance of how data is shared, rather than just the fact that it has been made available in some form. Ways that the Research Data Repository will be meeting these principles include: –
Findable – providing a DOI for all datasets and a publicly visible landing page rich in metadata.
Accessible – data immediately retrievable from a trusted data repository with a clear process available for restricted sensitive datasets
Interoperable – metadata based on the DataCite schema and files in open formats where possible
Reusable – clear usage licences and descriptive, contextual metadata so that data files are understandable
The new data repository is scheduled to be available by the end of this year, so keep a lookout for announcements. We hope this will prove a valuable service for researchers in raising the profile of their work amongst the wider research community and beyond, providing access to data in a way that truly supports open research aspirations.