*National Libraries Day 2016*, Meet the Team – Zoe
1 February 2016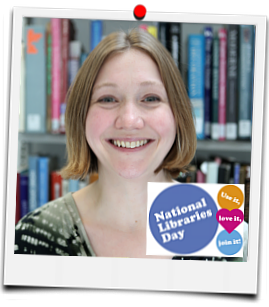 Name & job title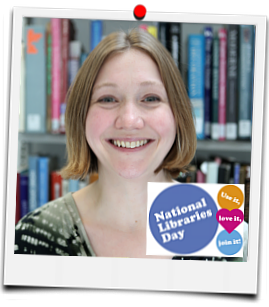 Zoe Young – Subject Librarian for Pharmacy and Optometry
Before I worked in the library I…
I had various non-library jobs, worked in various shops, an engineering factory and worked in a pharmacy before I decided on a library career.  I did a BSc (Hons) in Animal Behaviour and Ecology & Conservation and then went to London for a year to work in a library at King's College. Then completed a MSc in Information & Library Studies at Aberystwth.
I then moved to Cardiff and worked for Friends of the Earth (Cymru) and the Welsh Assembly libraries before getting my first professional post at Cardiff University as an Assistant subject librarian within the law library.
I am currently reading…
I have a couple of books on the go at the moment – First Term at Malory Towers by Enid Blyton (choice of my children) and Depraved Heart by Patricia Cornwell.
What are your favourite things about Cardiff? Any hidden gems?
I love that although Cardiff is a city you are never far from the countryside, the sea or the mountains. Victoria park and Porthkerry country park are favourites for our family.
What's your favourite place in the world (besides Cardiff!)?
Only one, that is difficult so I am going to give you two.  Isle of Wight (UK) spent quite a few holidays here as a child and have lots of fond memories.  Charleston, South Carolina (USA) is a beautiful historic city, with friendly people & great food and have had a few trips to this state to visit friends.
What's the best thing about working here in the library?
The variety within the job, no day is the same and of course the great people you meet and I work with.
If you didn't work in a library, what would be your dream job?
Studying lemurs in Madagascar.  They are amazing creatures and I did my Undergraduate project on them.  Not likely to happen now as I don't think my children would cope well in the jungle.
What's your most unusual or surprising library query?
I helped a professor locate a plan of a particular train so that he could build a scale model.  About a year later he then brought the finished product in to show me which was very impressive.