Discover the *all new* Postgraduate Study Zone
14 October 2016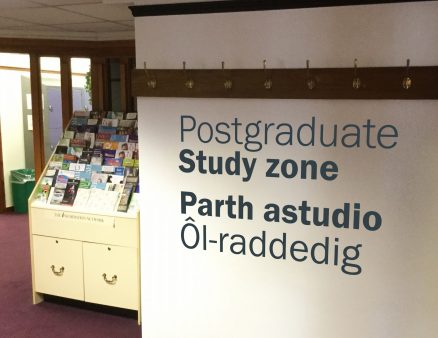 The Postgraduate Study Zone is the new name of the study facilities within the former Graduate Centre.
Now managed by the University Library Service this area has been remodelled and refurbished and is available for all Cardiff University postgraduate students to use.
Facilities include:
Quiet study space
Group study rooms
IT room
Loanable laptops
Lockers
The Postgraduate Study Zone is located in Cathays Park on the 3rd floor of the Students' Union on Park Place and is open 8.45am – 9.30pm Mon-Fri and 10am-5.30pm Sat & Sun.
https://intranet.cardiff.ac.uk/students/directories/facilities/view/postgraduate-study-zone-at-cathays-park