*National Libraries Day 2016*, Meet the Team – Jackie
5 February 2016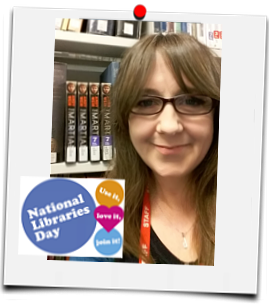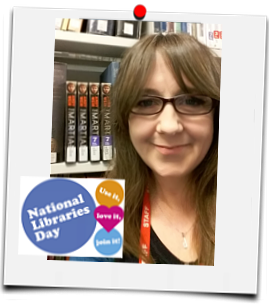 Name and job title?
Jackie. Senior Library Assistant and IT Support for Trevithick Library and Inter-library Loan Assistant
Job description in a nutshell
I help with the day to day running of the library, assist students and staff with IT queries and look after the @Trevliby Twitter account. I also process requests for loans from the British Library and other educational institutions.
Where did you grow up?
Cardiff.
What did you do before the library?
I worked in Blackwell's University Bookshop in the students union. I also did some graphic design work creating 'overhead projector slides' for port worker training packs. I'm now an expert on health and safety measures utilised in ports!
What are you reading?
I'm currently reading the new Cormoran Strike mystery from Robert Galbraith (aka JK Rowling). Loved the first two and this one isn't letting the side down. I also have my eye on The Bazaar of Bad Dreams by Stephen King, which is next in my ever increasing 'to read' pile. I never miss a new book from Mr King.
Hard copy or electronic?
Hard copy, I love a real book although I do own a kindle. I bought it thinking it would save me some space at home but I can't resist the real thing.
What are your favourite things about Cardiff? Any hidden gems that you would recommend?
The city centre with its shops and crucially the Cineworld cinema where I spend a lot of my spare time. Roath Park is perfect for a walk. I recommend a visit to Chapter Arts Centre and its fabulous cinema which often shows old movies and retrospectives as well as new releases. The café does some very tasty meals too.
If you didn't work in a library, what would be your dream job?
I'd love to work behind the scenes in movies or TV.
Best thing about working here at the university?
My colleagues. I work with a lovely bunch of people. I also love the feeling you get when you've really helped someone out, especially around 'hand in' time.