Toshiba and Cardiff power electronic innovation
28 February 2022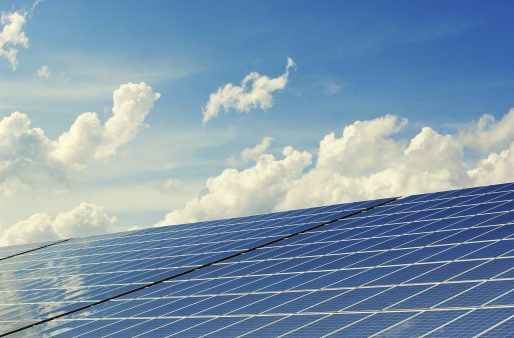 Cardiff University has joined forces with Toshiba Europe Limited (TEUR) to develop ultra-fast gate drivers for the power electronics market.
Power semiconductor devices made from silicon carbide (SiC) and gallium nitride (GaN) enable previously unobtainable switching speeds, but only work if extremely short switching transitions (e.g. below 10 nanoseconds) can be achieved – a process enabled by Active Gate Drivers.
TEUR undertakes research and development in many applications, including electronic devices, quantum communication and power systems.
Working with Cardiff, the company aims to develop a novel and commercially viable Active Gate Driver. The project will help TEUR build capability in the global power electronics market, which is anticipated to increase to £27 billion by 2027, driven by the growth of renewable energy, low-carbon transport and consumer electronics.
TEUR has patented an overall architecture of an Active Gate Driver, which is expected to outperform traditional gate drivers. However, the patent is still at its early stage and needs significant development before it is ready for commercialisation.
Working with academics from the School of Engineering, the KTP will transfer Cardiff University expertise, enabling the company to develop a fully functional Active Gate Driver and items of intellectual property specifying its control and hardware design. The TEUR Active Gate Driver will be an attractive solution for improving the efficiency and electrometric compatibility of a range of power electronic devices.
Cardiff University has a renowned reputation and extensive expertise in power electronics. Leading academics Dr Wenlong Ming, Senior Lecturer of Power Electronics, Dr Sheng Wang, Lecturer, Dr Jonathan Lees, Senior Lecturer, and Professor Nicholas Jenkins, Leader of the Centre for Integrated Energy Generation and Supply Research Group will each bring novel methodologies, knowledge and expertise to the partnership.
Dr Gavin Watkins and Dr Magnus Sandell from TEUR said: "The company is keen to move forward with this strategic project with Cardiff University."
Dr Sheng Wang and Dr Wenlong Ming said: "We are delighted to be working with TEUR to develop an Active Gate Driver with the capability to transform the power electronics market. We anticipate the transferred knowledge and embedded expertise will help TEUR to become the leading company in this area, increasing revenues as a result."
Dr Sheng Wang has a strong track record and expertise in power electronics with the added valuable experience of working as a KTP Associate in 2020, successfully developing four power electronics converters for the business partner on another KTP project with Cardiff University.
A KTP enables a business to bring in new skills and the latest academic thinking to deliver a specific, strategic innovation project through a knowledge-based partnership.
A KTP Associate will be recruited to manage the project, based at the TEUR's offices in Bristol.
For more information about Knowledge Transfer Partnerships, visit http://www.cardiff.ac.uk/ktp/