Forge your innovation career with Welsh Crucible
15 February 2022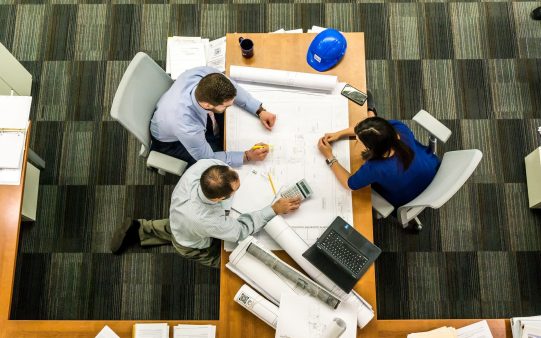 Researchers from academia and industry have until 18 February to sign up for Welsh Crucible – an award-winning programme designed to tackle major research challenges facing Wales.
Aimed at talented early-to mid-career researchers with a minimum of three years' postdoctoral research experience (or equivalent), the programme applies to experts from any discipline, including science, technology, engineering, medicine, arts, design, social and political science.
Participants must work in Wales, either at a partner HE institution or in research & development in business, industry or the public/third sector.
Cardiff University researchers have been at heart of the programme since it began over a decade ago.
Dr Yingli Wang, Reader in logistics and operations management at Cardiff Business School, thoroughly enjoyed being part of the first cohort of Welsh Crucible.
"The experience opened my eyes to how interdisciplinary collaboration could work in practice, and the various speakers the programme brought in were truly inspiring," said Dr Wang.
"One of the major highlights from the programme was my collaboration with Dr Martin O'Neil. We worked together to explore how the use of innovative supply chain provisions could help to address the complex food poverty challenge faced in local communities in Wales. This has led to a social-enterprise pantry model being piloted and subsequently rolled out in Cardiff and South Wales."
Professor Alan Parker, Head of Solid Cancers in Cardiff University's Division of Cancer & Genetics, said: "Welsh Crucible, and the lessons learned from the programme have been critical in helping to progress both my academic career as well as in developing my ability to take on the challenge of spinning a new company to progress our technologies towards the clinic.
"The programme gave me the confidence to achieve and the insights to learn, listen and lead, as well as providing insights into managing people and collaborations and influencing policy.
"It's only now, seven years on, that I truly realise how much I rely on the skills developed through the Welsh Crucible. I can honestly recommend the programme to any aspiring academic. You won't regret it, and you won't look back!"
Professor Rhys Pullin, Head of the Department of Mechanical and Medical Engineering at Cardiff added: "The Welsh Crucible was instrumental in developing my confidence as a researcher and collaborator. It has led me to a career of interdisciplinarity, where identifying opportunities and connections has been critical to delivering real world impact as an engineer across a range of topics from social science to medical interventions."
Funded by a consortium of Welsh higher education institutions and the Higher Education Funding Council for Wales (HEFCW), the proramme aims to help participants to discover:
how other early- to mid-career researchers in other disciplines are tackling the same issues as them;
how they can transfer their knowledge to the public sphere to make an impact;
the skills and attitudes that are likely to make their research more innovative;
how thinking creatively can make a difference to their work and career.
The deadline for applications is midnight on 18th February – so apply soon by clicking here!