Calling all Student Go-Getters!
11 October 2021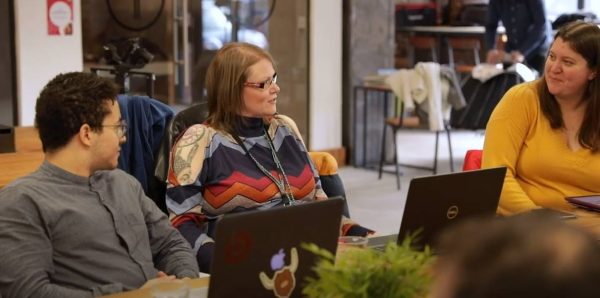 The new University term is about to kick off. As freshers and seasoned students return, thoughts can turn to life after uni. Here, Claire Parry-Witchell, the dedicated business mentor for Student Futures at Cardiff, runs through the support available for student enterprise.
"Here at Cardiff University we have a fantabulous team who support students and graduates who want to start their own business.
We run a three-stage support package to help develop ideas and work towards launching:
'Curious Explorer' – when you have a concept or idea which you would like to explore and start to develop.
'Freedom Seeker' – when you are continuing to develop your idea and conducting market research and testing.
'Go-getter' – the final stage when you are preparing to commercialise.
All stages allow student entrepreneurs to work toward a business launch, and we offer a range of support including:
1:2:1 Mentoring, with an experienced business mentor
Seed Funding, for early-stage investment
The opportunity to test trade on our very own 'Wales Student Market' online
Twelve months free desk space for registered businesses plus hot desking
Support for competitions like 'Start-Up awards' & 'Engineers in Business'
Learning opportunities such as workshops and accelerator programmes
The impact the support package has had for our student and graduate businesses since it was introduced three years ago is absolutely amazing.
We have created over 100 new start-ups, over 100 jobs and a total turnover in Wales, UK and beyond of nearly £1.6 million.
The team recently commissioned this animation illustrating the service and the impact it has achieved.
As the dedicated business mentor for Student Futures, I really love my job. Supporting students and graduates through their entrepreneurial journey is a real privilege: they come to my office with an idea they are passionate about but are often unsure of, we have a good discussion and flesh out the idea, and they leave motivated with a plan of action.
Though not all ideas will go all the way to the market, the skills they acquire in both personal and professional development through the process of learning and research are immeasurable.
Here are just a few of our start-ups. Tillie, founder of Page Illustrations had this to say about her journey and working with enterprise:
A new student year is a good time to start… If you are a student or graduate and would like to explore and idea, or just learn about starting a business you can contact the team: studentconnect@cardiff.ac.uk