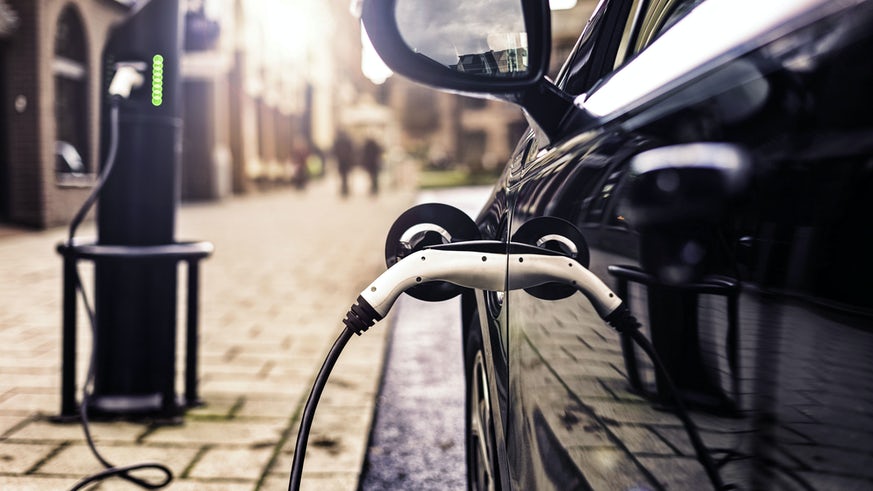 Cardiff Business School graduate Orral Nadjari (MBA, 2008) wants to build the UK's first and biggest green battery 'gigaplant' in the Vale of Glamorgan. Here, the CEO and Founder of Britishvolt tells the Home of Innovation blog why he believes the immediate challenge of COVID-19 will give rise to future opportunities for battery-powered vehicles. 
Mr. Nadjari's road to success began at Cardiff University. 
A BSc in Business Studies and Japanese was followed by an MBA at Cardiff Business School. 
"My time at Cardiff University laid the foundation for my career," says Mr. Nadjari. 
"It was fuelled by entrepreneurial vision and aspirations, which I am delighted to finally realize with Britishvolt. I am thrilled at the prospect of returning to build a landmark gigaplant very close to where I spent the best seven years of my life." 
Britishvolt hopes to create up to 4,000 jobs if it gets the go ahead to build its gigaplant at St Athan. The town – where Aston Martin make electric cars – is currently the 'preferred option' for Britishvolt.  
Mr. Nadjari believes St Athan is a "very good location" for the gigaplant, which could bring an initial wave of £1.2bn of investment to South Wales.  
At 1km long, 250m wide and 25m high, the factory is 'a huge undertaking – something as big as that doesn't just fit anywhere." 
Currently in talks about the site with the Welsh Government, Mr. Nadjari believes the pandemic will create new markets for cleaner, greener technologies like lithium ion batteries, the key component in electric cars as well as energy storage products. 
"In my opinion, COVID-19 has highlighted the importance of localized supply chains, which can be seen across many sectors and industries," Mr. Nadjari told the Home of Innovation blog.  
"Our mission is to ensure onshore battery production for the UK electric vehicle market, which will skyrocket in years to come as we transition to a low carbon economy. In short, we believe that rather than creating challenges, the pandemic has created opportunities for Britishvolt and many others, by illustrating the significance of having greener, localized supply chains.  
"We believe this will not only be vital for the manufacturing and automotive industries, but for the future growth of the UK economy."     
"The direct dialogue that we've had with the Welsh Government has been going on now for a couple of weeks, and the readiness and preparedness that they've shown us has been extremely interesting, hence now why they're in the running for our site location." 
"The Welsh Government is doing an exceptional job and Wales is our preferred destination – a great country in which to do business with a huge untapped potential." 
Britishvolt says its ambition is to build facilities producing batteries with a capacity of as much as 30 gigawatt hours (GWh) a year, which would be roughly equivalent to the joint Tesla-Panasonic Gigafactory in Nevada.  
The government-backed Faraday Institution estimates 130 GWh of annual capacity will be required by 2040 if the UK is to retain a large automotive sector. 
European and UK carmakers have tended to import battery cells, which are then assembled into packs to go in cars, from China and South Korea, but recognise an increasing need to secure a supply of cells closer to home. 
"During my time at Cardiff University, I recognized a passion for innovation in Wales. Britishvolt has the backing and resources to drive forward a cleaner, greener automotive sector, bringing wider prosperity to South Wales."